Case Study Snapshot
Company: Glorious Labs
Profile: Glorious Labs is the technology and innovation company behind Gloria, a social VR Adtech platform
Size: 2 – 50 employees
Project vertical: Advertising Technology / Social VR
Challenge: Technical skills to bring high-quality 360o images to social media quickly
Solution: Social VR' 360° platform that enables the end user to walk up to a 360° camera, connect over Wi-Fi without needing to download a native app, and share to Facebook
Services: Feasibility Research Study; 360° Camera Architecture Development: PCB Design, FPGA Development, Embedded Firmware Development
Impact: Client now has reliable own-brand product, named Top Pick in AR/VR category in TechCrunch Disrupt
Introduction
Glorious Labs is behind a user-shared 'Social VR' 360° camera that enables the 'average' user to walk up to a 360° camera, connect over Wi-Fi without needing to download a native app, and share to Facebook.
Glorious Labs had conducted market research and felt that Facebook users were frequently using VR as the average person preferred not to buy or carry a separate 360° camera. Also, major brands were keen to incorporate both 360° content as well as authentic peer to peer social content, in their campaigns. Glorious Labs solves both of these problems.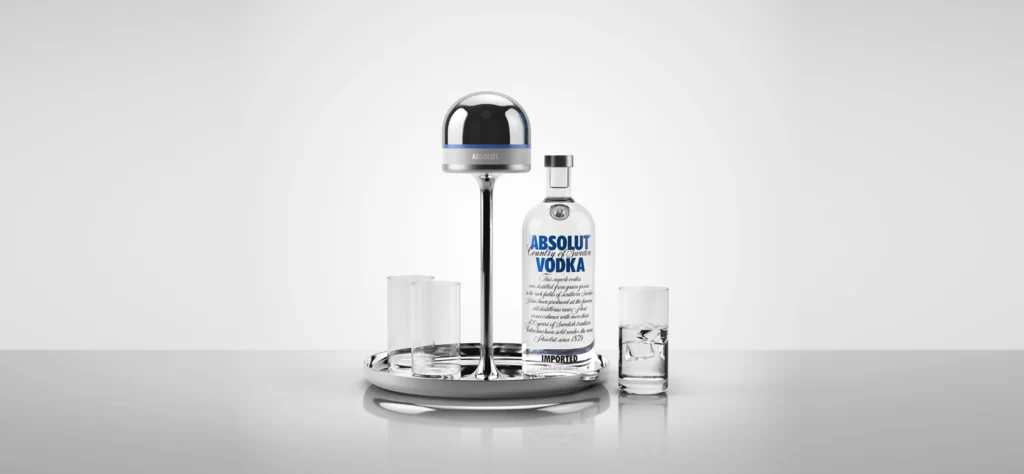 The Gloria 360° camera connects brands and users through Facebook and VR headsets. It allows users to create content in a novel and unique way while in entertainment venues.
Challenge
The highly complex project required the stitching of a 30 second video clip from three cameras into a single 360° image within two minutes.
Glorious Labs had already developed a prototype camera set-up with an electronics team in China and app developer in Russia.
However, the early prototypes encountered image quality, performance, and thermal issues – leading Glorious Labs to seek out ByteSnap Design, particularly for its i.MX6 experience and technical knowledge.
Solution
ByteSnap team was approached to design a new real-time 360° camera. However, with delays to the camera, ByteSnap was then asked to evaluate the existing project and ultimately provided a feasibility study, electronics design and camera selection – as well as the Linux BSP.
Glorious Labs provided one of the initial prototypes for analysis. It quickly became obvious that a feasibility study into the cameras and lenses was required to fulfil Glorious Labs' goals.
ByteSnap researched several cameras and sets of lenses before focusing on two sensors and four lenses. Following a brief test period using development kits, ByteSnap designed two architectures around the two different camera sensors – highlighting cost, performance, development time and risk/benefits.
The team ended up with two options:
Lower cost solution without an FPGA as there were fewer parts and a three-megapixel camera
Higher performance six-megapixel camera featuring an FPGA
The client took the set ups and tested internally and agreed to use a Sony IMX178 sensor for functionality and performance in low light settings.
ByteSnap interviewed MCAD sub-contractors to ensure full understanding of the project and ability. Once selected, ByteSnap worked closely with the MCAD engineers to eliminate overheating, with the teams sharing information to determine optimum position of components. Additionally, ByteSnap provided information to Glorious Lab's contractor for the camera stitching app, production and some further software development.
Embedded firmware
An element of the project was investigative development as Sony only provided a single data sheet. ByteSnap used development boards for the i.MX6 module, which was cost-effective and high performance. The team used an FPGA devkit and wrote software showing the interface working, and this allowed the development of the BSP code.
Upon receipt of the actual camera hardware which included two microphones, ByteSnap's engineers developed custom software for the camera drivers. On booting up the FPGA, images are read, registered, captured and stored to disk.
A complicated undertaking due to limited write speed, the camera set-up benefitted from a hardware compressor to maintain full speed at 15 frames per second. The video was written back out to disk and delivered via Wi-Fi.
Architecture
In terms of the camera architecture, ByteSnap fixed all issues, including:
Identified correct sensors and i.MX6 module
Reduced three PCBs to one inside the camera
Eliminated heat from metal stand holding the camera
Fixed battery issue with a fast charging battery pack
Circular board used to fit into design
Benefits
Working with ByteSnap – specialist electronics design consultancy with experience of low power devices and complex electronics, Glorious Labs can now deliver a highly manufacturable wireless-enabled 360° camera at a lower price point. The video produced is of high resolution, and the camera houses a powerful enough processor to handle on-board stitching.
The partnership has produced the following benefits for Glorious Labs:
a working device it can take to market
access to a highly creative and experienced electronics team that exceeded expectations
received outstanding support throughout a technically challenging project