Design Partners & Chip Vendors
Design Partners & Chip Vendors
At ByteSnap, we work with some of the world's leading design partners & chip vendors to ensure you have the optimum components for your custom design. This maximises performance and ROI while accelerating your time-to-market.
Microcontroller and SoC Capabilities
At ByteSnap, we work with some of the world's leading design partners & chip vendors to ensure you have the optimum components for your custom design. This maximises performance and ROI while accelerating your time-to-market.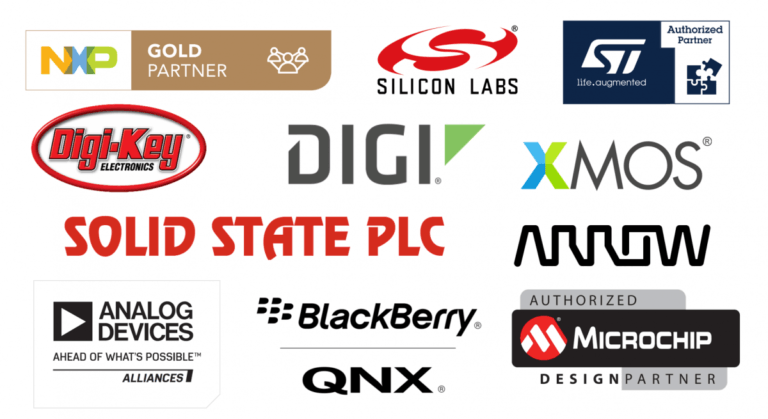 At ByteSnap Design, our consultants use a wide variety of microcontrollers and microprocessor chips to meet the specific product requirements, whether it be for a high reliability medical device or a low-cost toy.
Choosing the right micro for the job can be a complex task. The designer needs to take account of the unit cost, power consumption and performance as well as development tools, operating system availability and product longevity.
Broadly speaking, embedded microprocessors come in two types:
Application processor system-on-chips (SoCs) such as the NXP i.MX series, generally based around ARM Cortex A cores
and microcontrollers such as Silicon Labs Gecko, NXP Kinetis or Microchip PIC, with internal Flash and RAM.
Both types have a host of peripherals, however application processors have memory management units (MMU) allowing them to support high level operating systems such as Linux and Android. They require external Flash and DRAM.
Within each family of microcontrollers there are a wide variety of peripheral choices as well as memory size and type variants.
With our expertise we can guide you through this daunting and long-winded task. We'll ensure you always choose the best part.
We are fluent in programming microcontrollers in C, C++ and assembler. We choose the language based on a trade-off between performance and code size.
As compilers improve, so the use of C and C++ has become more prevalent. However, for some small or fast applications assembler can still be the best choice.
Ultimately, we have the experience to use the language most suited to the task.
More on our Design Partners: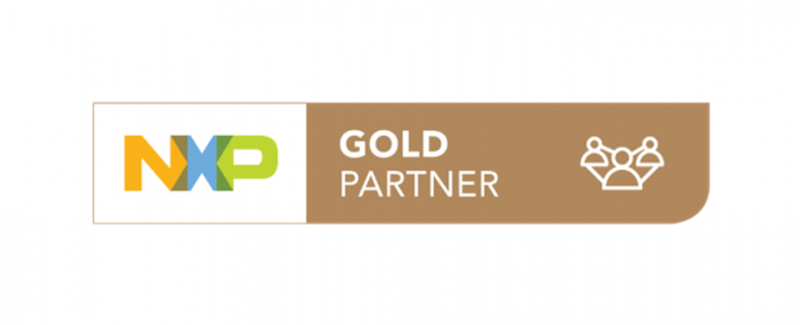 ByteSnap has been an NXP partner for a long time and was the first consultancy to be made a Gold Partner, in the UK. We are very experienced with the i.MX range and have completed over 100 projects using this equipment. With our broad project experience, we are confident that we have already helped on a project with similarities to your design!
NXP Semiconductors N.V. enables secure connections and infrastructure for a smarter world, advancing solutions that make lives easier, better and safer. As the world leader in secure connectivity solutions for embedded applications, NXP is driving innovation in the secure connected vehicle, end-to-end security and privacy and smart connected solutions markets.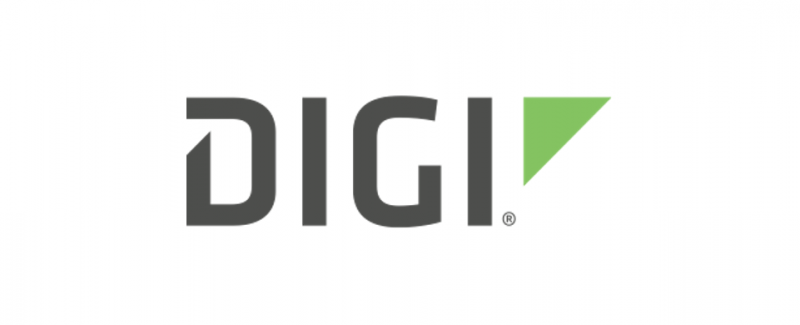 Digi International (Digi) is a leading global provider of mission-critical and business-critical M2M and IoT connectivity products and services. They help companies to create next generation connected products and deploy and manage critical communications infrastructures in demanding environments.
Their embedded modules and off-the-shelf routers, gateways and network products are designed for relentless reliability and deliver unquestioned performance and security. Their cloud-based software and professional services help companies put their connected products and assets to work across a broad range of mission-critical industry applications.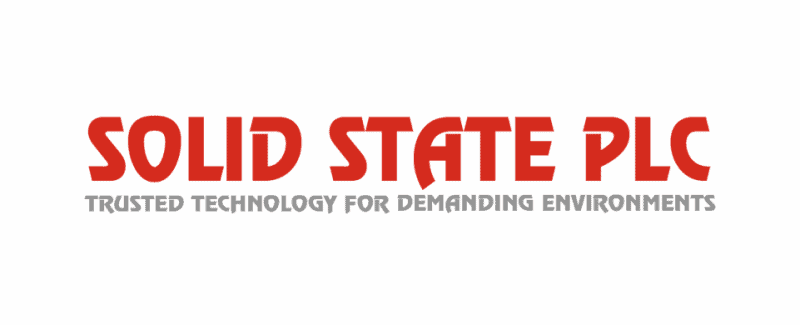 Solid State is a high value-add manufacturer and specialist design-in distributor to the electronics industry. It has particular expertise in industrial/ruggedized computers, specialist electronic components and battery power solutions.
Serving industries with demands for complex, performance-critical products, the Solid State trading brands have become recognised industry leaders. They consistently deliver product quality, high service standards and comprehensive technical support.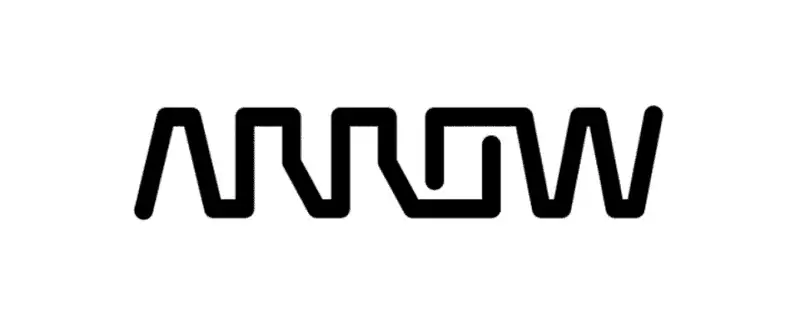 Arrow is a global supply chain partner across a growing breadth of markets, including transportation, medicine, industrial, telecommunication and consumer. Arrow's enterprise computing solutions business helps companies develop powerful, practical and complete multi-vendor IT solutions. From cloud and data intelligence to security and IoT, they help a broad range of businesses.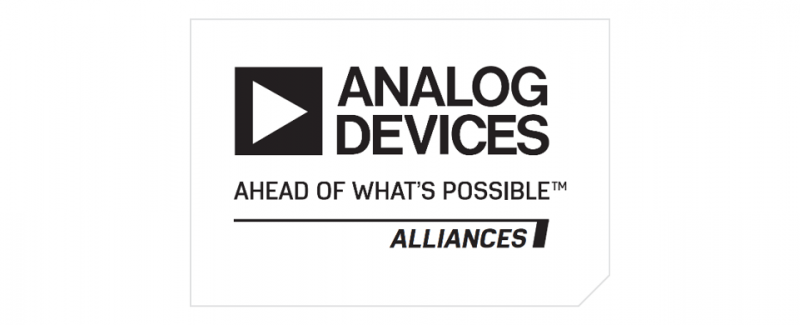 Analog Devices, Inc. (NASDAQ: ADI) operates at the centre of the modern digital economy, converting real-world phenomena into actionable insight. It holds a comprehensive suite of analog and mixed signal, power management, radio frequency (RF), and digital and sensor technologies. ADI has more than 75,000 products in the industrial, communications, automotive, and consumer markets.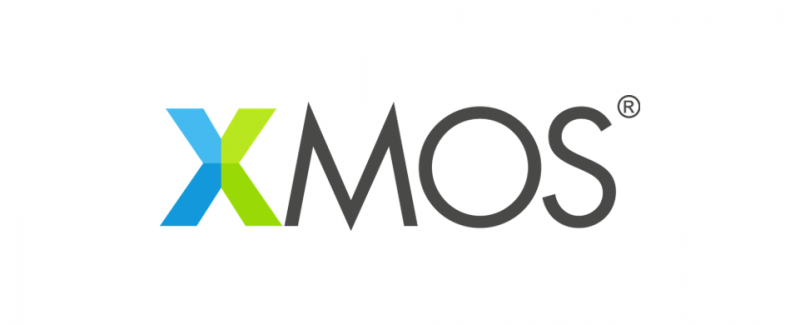 XMOS is a deep tech company at the leading edge of the artificial intelligence of things (AIoT). Since its inception in 2005, XMOS has had its finger on the pulse – recognising and addressing the evolving market need for flexible compute to serve an ever-widening range of applications including voice, imaging and ambient sensing. The company's uniquely flexible xcore processors put intelligence, connectivity, and enhanced computation at the core of smart products, enabling product designers to architect system-on-chip solutions purely in software. XMOS enables customers to get to market faster with differentiated systems that are cost-effective and energy efficient.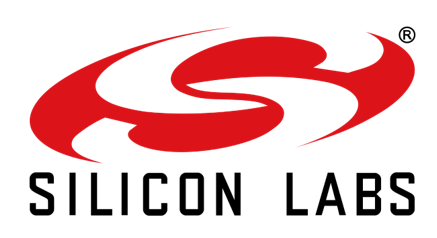 Silicon Labs is a leader in secure, intelligent wireless technology for a more connected world. Their integrated hardware and software platform, intuitive development tools, ecosystem and robust support make them a great long-term partner in building advanced industrial, commercial, home and life applications. Silicon Labs helps developers to solve complex wireless challenges throughout the product lifecycle.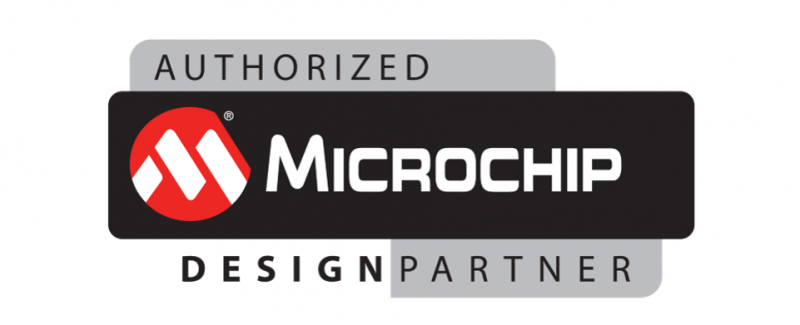 Microchip Technology Incorporated is a leading provider of smart, connected and secure embedded control solutions. Its easy-to-use development tools and comprehensive product portfolio enable customers to create optimal designs. The company's solutions serve customers across the industrial, automotive, consumer, aerospace and defence, communications and computing markets. Microchip offers great technical support along with dependable delivery and quality.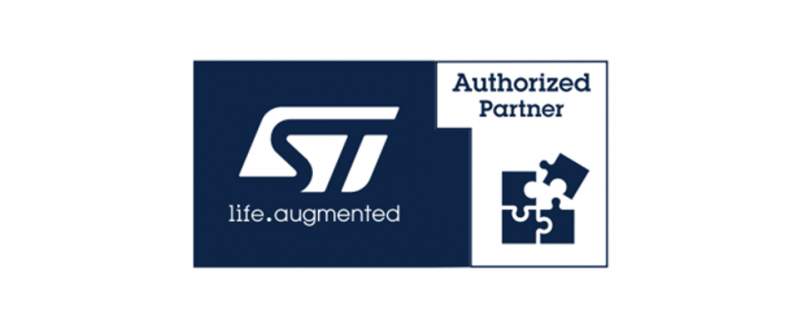 ST is a global semiconductor leader delivering intelligent and energy-efficient products and solutions that power the electronics at the heart of everyday life. ST's products are found everywhere today. They are enabling smarter driving and smarter factories, cities and homes, along with the next generation of mobile and IoT devices. ST stands for life.augmented.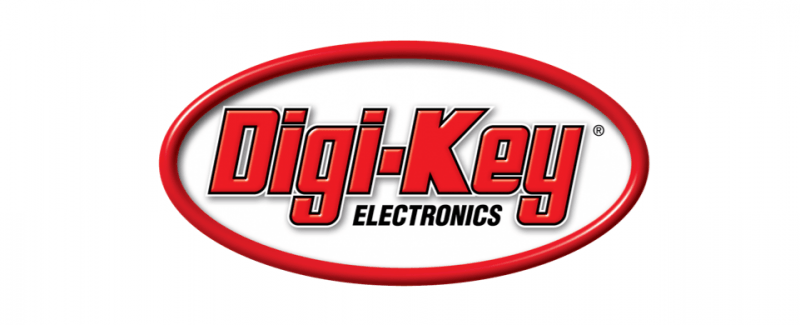 Digi-Key is one of the fastest-growing distributors of electronic components in the world. They offer a broad selection of in-stock electronic components, as well as providing the good quality service, aiding engineers through the entire design process. This has led the company to be highly ranked year after year in industry surveys, in North America as well as Europe and Asia.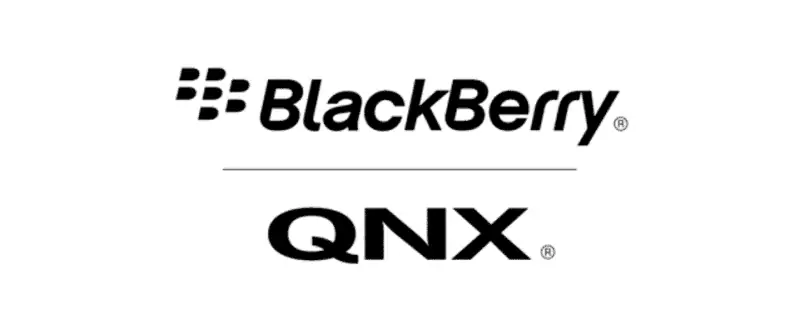 QNX is predominantly used for secure development environments, where something more secure and supported than Linux, Android or Windows embedded is required.
BlackBerry QNX's embedded software market specialisation and proven expertise, has made it the trusted partner to the world's largest device manufacturers and systems integrators. Developers rely on feature-rich QNX® Neutrino® RTOS and the highly-integrated QNX® Momentics® development suite to accelerate time to market. The broad range of engineering services help customers speed every stage of their development cycle.
"We are very pleased with ByteSnap"
"Their expertise helped us bring our product to market in a short time frame, and we have no doubts about using them again."
Dan Conlon, Product Management Lead at Cocoon.
Struggling to make the optimum choice of Microcontroller or SoC for your electronic design project? ByteSnap can help – contact our consultants today.