Case Study Snapshot
• Company: Vix Technology
• Profile: Designing, delivering, operating and maintaining some of the world's leading transit ticketing systems for 30 years
• Project Vertical: Transportation
• Challenge: Overhaul of unreliable passenger tracking and communication system
• Solution: Design of module-based, vehicle-ready display/comms system including GPS, fleet management and audio routing
• Services: Electronic board design, embedded firmware development custom electronic design, bespoke Windows CE development
• Impact: improved performance, unit cost savings and simpler implementation with new passenger information display system
Background
Vix Technology is a leading global provider and integrator of smart access, booking, ticketing, payment and clearing systems. It manages five billion payment transactions a year – each one securely and in a fraction of a second. Working for all major UK bus companies, over 200 transit authorities and operators use Vix systems to ease passenger movement.
ByteSnap Design was recommended to Vix Technology as an electronics design team both experienced in the development of passenger information display systems and the use of Windows CE.
The resulting new Vix DT-421 "Next Stop" passenger information display system delivers location information, as well as automated and driver announcements.
Challenge
The Vix DT-421 is a tracking and communication system – it delivers GPS/GPRS information to other on-bus platforms, and provides real time passenger information.
Prior to ByteSnap's engagement, Vix Technology was communicating to passengers via a system consisting of three discrete hardware units that provided complementary functionality.
This was costly in terms of licensing and upgrades, was unreliable, difficult to update and presented a risk if any part of the system became obsolete.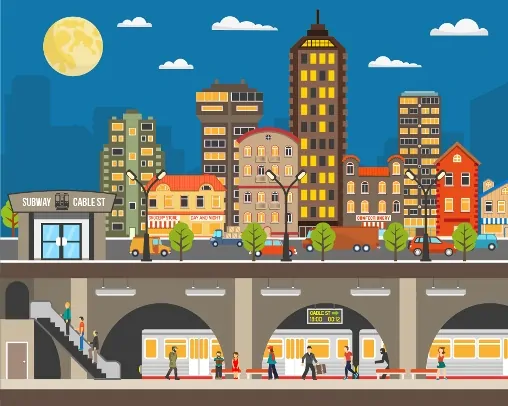 Requirements for the new passenger information display system included the need to match minimum functionality of the existing product, stay within guideline project cost, and provide a solution that was vehicle ready.
Vix Technology needed an electronics design team that could provide hardware and software design, had experience of developing a custom modem board and a baseboard using a Ka-Ro CPU module. In addition, the required operating system was Windows CE.
Throughout the project and upon design completion, Vix Technology required the system to undergo debugging and pre-compliance EMC testing.
Solution
ByteSnap presented an experienced team of hardware and software engineers who confirmed the suitability of the selected Direct Insight Triton module. Initially, the project started with a Triton-TX48 CPU module running Windows Embedded Compact 7.
However, ByteSnap recommended a switch to Triton-TX28 – compatible with Windows CE 6.0 – as the pre-existing commercially available legacy drivers for the selected Wi-Fi modules functioned better on this earlier version of the OS.
The change illustrates a major advantage of module-based design, as the design team could swap from Triton-TX48 to TX28 much more easily than changing the processor type on an integrated board.
The off the shelf module is one of a large range, and features an NXP (Freescale) processor, memory and flash, and runs Windows CE. This combination of factors meant that it was the best fit for requirements.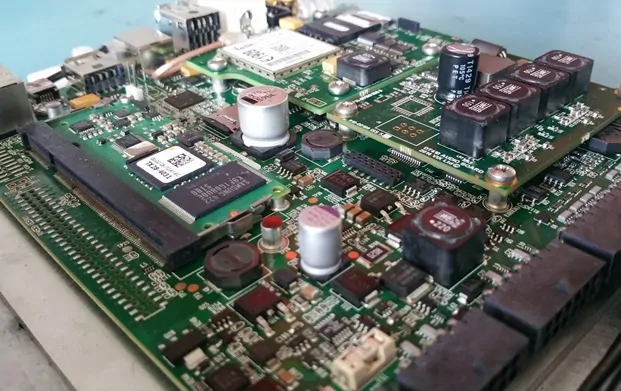 ByteSnap's expert engineers designed a replacement custom hardware system. It consists of two PCBs – a baseboard for the Triton-TX module and a modem board that includes a 3G modem enabled for voice and data communication. The new system offers tracking of bus location through GPS, fleet management, drives multiple devices on the bus, such as an On Vehicle Display and offers two microphones for the driver or conductor/tour guide.
To ensure optimum audio routing, ByteSnap implemented an audio codec already used successfully on other projects, with external switches to provide direct routing around the codec where required.
ByteSnap's software team also configured and optimised the OS board support package (BSP) and drivers. ByteSnap additionally developed factory test software, and was responsible for debugging and pre-compliance EMC test software.
The DT-421 went live in 2015, and has since then been updated by the ByteSnap team to add voice communications to and from a driver. The driver and the base can now communicate easily; the base can send short MP3 file messages for the driver or passengers.
Benefits
ByteSnap enabled Vix Technology to replace three boxes with one passenger information display system that provided them with full functionality, and there have been several advantages to working with ByteSnap:
Unit Cost Savings
By using a custom design, Vix Technology is able to reduce unit cost
Higher Profitability
With reduced unit costs, each sale is more profitable
Simpler Implementation
One box – offers a simpler implementation for bus companies, as less labour and fewer cables necessary, and consequently installation costs are lowered
Reduced Timescales
Ability to reduce delivery timescales through a team with relevant expertise
Technical & Sector Expertise
Access to knowledgeable technical experts with transport and display experience
Reduced Resourcing Risk
Outsourced service reduced the potential resourcing challenges, including cost
Future Proofing
Bus companies benefit from the lowered risk of obsolescence as the latest module deployed in the design
Flexible Approach
Flexible and approachable team that offered clear project communications