Highly commended in the Best Added Value Product category for the ICT Excellence Awards 2009. Leading UK energy company uses software innovation to enhance energy efficiency.
Energy Optimizers is a UK-based electrical company which designs innovative, energy saving technologies, and promotes and distributes generation and renewable products. Energy Optimizers wanted to develop a smart energy meter that provided immediate and accurate energy readings at the source point using the latest in wireless technology. Energy Optimizers turned to ByteSnap Design to assist in the conception, design and production of a smart energy reading meter that would save users time and money, by making it easy to monitor energy consumption.
Working closely with its client, ByteSnap Design created Plogg – a smart meter plug that provides essential data about energy consumption at the point of use – the electrical power socket. It is the highest-quality, most fully functioned smart meter currently on the market. It allows consumers to check the power consumption of appliances in real time, monitor it over long periods of time, and even control it remotely. This useful and innovative tool will provide its clients with an immediate and accurate reading of energy consumption, designed to help consumers cut energy use – and therefore save money – both now and as energy prices continue to rise in the future.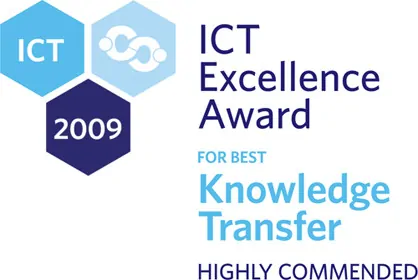 Plogg is based around a specially-designed electricity metering microcontroller coupled with a wireless module. It contains a non-volatile memory to enables users to log data on energy consumption over long periods of time. It uses a Current Transformer and high efficiency switching power supply, minimising the amount of power the Plogg consumes, making it highly energy efficient. The Plogg's unique hardware design allows it to be used flexibly with either the Bluetooth wireless protocol or Zigbee, a suite of high level communication protocols, which is rapidly becoming the de-facto standard for ultra-low power wireless communications.
Once the design for the Plogg hardware was underway, our design team tackled the product interface which would allow management of Plogg readings. We designed a programme called Plogg Manager which provides a simple and user-friendly interface for use with either Bluetooth or Zigbee. Energy readings are instantly displayed, values can be logged and saved, and downloads can be shared across a network of Plogg devices. We then made Plogg Manager portable by creating a mobile version which can run on various mobile and handheld devices. Energy values are always right at your finger tips.
We also designed a central Plogg Network Controller which allows utility companies to implement a demand response system to prevent large-scale power grid failures and widespread energy blackouts. This Windows CE based system runs an ASP Web server interface which downloads data from its network Ploggs to a central SQLite database, allowing for centralised management of an entire network of Plogg energy devices and greater control over energy consumption. Like the Plogg hardware itself, we have designed the network controller to adapt flexibly to satisfy the unique demands of individual customers, without any redesign. This keeps the device cost-effective and reduces the need for long-term product maintenance.
The practical, user-friendly design and functionality of the Plogg has enhanced its rapidly growing popularity. It is currently utilised by companies across Europe in the UK, Italy and Switzerland, and around the globe in countries such as Canada and Australia.