ByteSnap Christmas donation to homeless people and families.
The ByteSnap team has donated over a £1100 in food, toys and gift sets to homeless people and families this Christmas.
We wanted to bring some Christmas cheer to those struggling this festive season, and have donated sacks of food and goodies to Crisis Skylight Birmingham (our local branch of homelessness charity Crisis).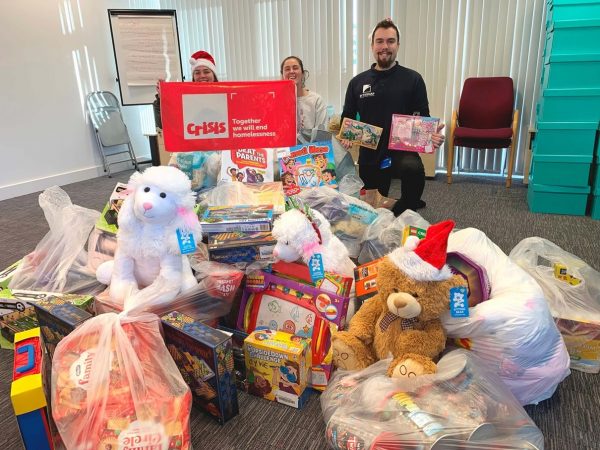 Big thanks to Asda Driver Warren from the Great Bridge Depot, who helped us to pack hundreds of pounds of food and gift sets into our cars for the drop-off!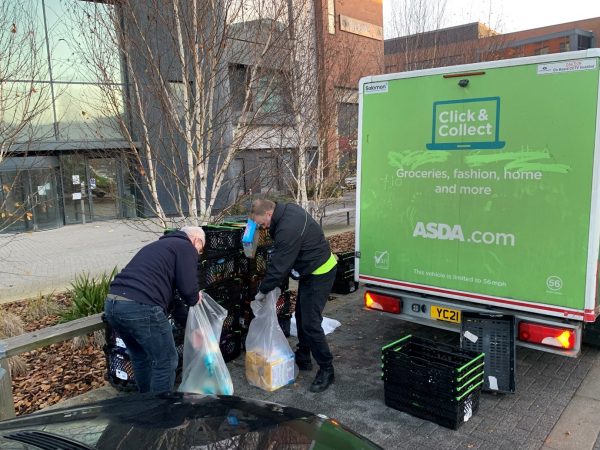 Asda driver Warren helping Senior Firmware Engineer
Julian pack food donations
What is Crisis and what do they do?
Crisis is a national charity working directly with thousands of homeless people each year. Crisis provides essential support to allow people to rebuild their lives and put homelessness behind them for good.
IMAGE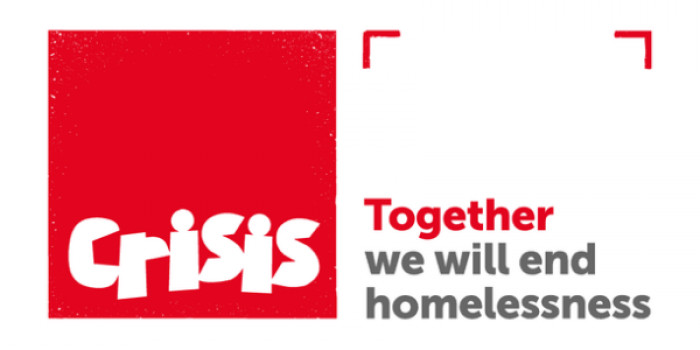 The charity has 12 regional branches across the UK. Crisis Skylight Birmingham supports people who are experiencing homelessness or are at risk of homelessness. Their teams are doing fantastic work supporting people in desperate need.
How does Crisis help?
Ways Crisis helps its members include:
1-2-1 support, advice and courses
Finding and settling into a new home
Developing employment skills
Finding a job
Health and wellbeing support
Homelessness – the ongoing national calamity
A report commissioned by the charity Crisis warns 300,000 households could be homeless next year.
That's an increase of 32% on the current estimate. Researchers say this is partly due to the cost-of-living epidemic sweeping the UK.
What counts as homelessness?
There are different types of homelessness – beyond sleeping on the streets.
Apart from sleeping rough, homelessness is defined as
Staying in temporary accommodation – this can be night/winter shelters; private/social housing; hostels, bed and breakfasts, women's refuges
Hidden homelessness – where people are staying with family and friends, so-called "couch surfing", staying in squats, sheds or other unsuitable housing
Statutory homelessness – People deemed "unintentionally homeless" and in priority need of somewhere secure to live by their local housing authority, come under this category. Local councils have a statutory duty to help someone who is homeless or threatened with homelessness within 8 weeks.
Crisis at Christmas
The Crisis team was thrilled when ByteSnap team members delivered sacks of toys, food and gift sets to hardworking volunteers at the charity's warehouse in Solihull.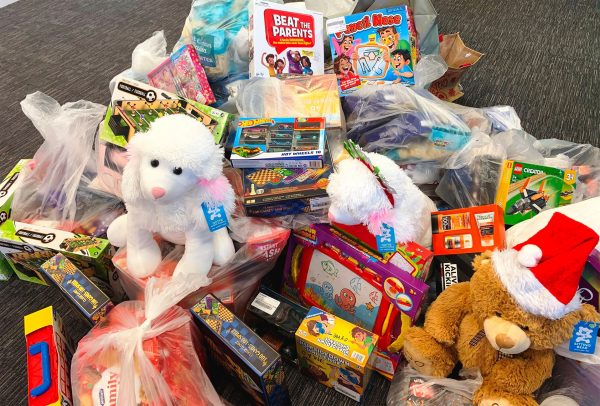 Some of the toys and sacks of Christmas goodies
donated by the ByteSnap team
Matthew Green, our Birmingham Skylight Director said:
"Crisis Skylight Birmingham works all year-round supporting people to end their homelessness. Every person gets access to a lead worker who ensures a package of support is provided, personalised to individual needs.
"We provide one to one support in housing, employment, bespoke training and learning, health and wellbeing, volunteering and financial stability.
"All of these interventions, as well as our Christmas offer, breakdown the barriers preventing the route out of homelessness, and encouraging the skills, knowledge, confidence and resilience for people to succeed.
"We are incredibly grateful to ByteSnap for your generosity and everything you have donated will go directly to the people we serve, helping to provide them with a fantastic Christmas they wouldn't have had otherwise."
Further reading:
ByteSnap is privileged to have had a second positive year of growth and for this we would like to thank our suppliers, customers, design partners and followers for continuing to support us.
Merry Christmas from ByteSnap Design! Wishing you a wonderful festive season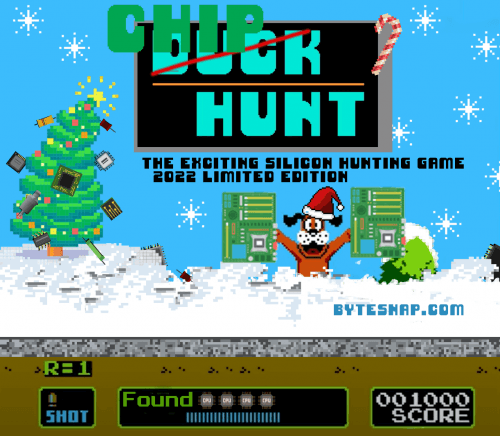 Contacting us during the Christmas break…
ByteSnap are off for the festive break from lunchtime Friday 23rd Dec, returning at 9am on Tuesday 3rd January.
In the meantime, please feel free to email via the contact page – or our website chat bot – and we shall respond to you upon our return.
We wish you a very Merry Christmas & A Happy New Year!