Mobile Application Development Series – Part 2
Part 1 looked at the essential breakdown of your mobile application development budget, and how to financially plan carefully for project success.
And here's part 2 – read on as we drill down into the fundamentals to weigh up when searching for the right mobile application development company

…
How to choose the right mobile application development company for your project requirements
Selecting a trusted mobile application development company for bespoke software can be a difficult process to undertake.
Let's explore some of the areas you should be looking at when trying to find that company to carry out a critical piece of engineering work, which – in some cases – could even make or break your business.
Initial search
If you are lucky enough, you may find a design partner through word of mouth.
A referral from someone or a firm that you have trust with is ideal. However, as software is such a wide field, having a company with a specialisation in the exact area you are looking for is, perhaps, unlikely. Searching for companies on the internet is the obvious first step for most people. Unlike physically visiting a business, it can be hard to accurately gauge them from their website. The number of employees, their location, and the true quality of their service are not always easy to accurately decipher from their online presence.
Do some research when you engage with them to find out basic facts, such as:
Do they undertake the work themselves or outsource?
Are their developers in the same building or at some remote location?
How long have they been trading for?
How big a company are they in terms of manpower?
At the very least, these are crucial points to be clear on from the outset – so do your homework thoroughly.
Examples of experience
Any mobile application development company who will be designing an app or system for you should be able to evidence their knowledge through prior examples. Ask for demonstrations of previous designs – they should be able to show you projects that – may not be exactly what you are looking for, but – clearly demonstrate similar technology or approaches.
If the only examples are sales tools or demos, then perhaps their experience doesn't extend as far as it needs to for your project. Making something work for a short time and having an industrially tested application that can be used without risk of failure are two very different things.
The developer team needs to be experienced in the area you are looking for help; an application developed for Android is not the same as an application developed for iOS. You don't want to be the first customer for a technology that company wants to branch out into; this can lead to a solution that is delivered late or may not be implemented correctly for your needs.
Testimonials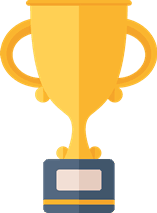 Just like any employer with a potential employee, you should be able to ask your prospective development partner for testimonials. These should ideally be in areas that are similar to your application development, at least in terms of technology used (for example, Android, iOS, Embedded Linux). The testimonials should also be recent enough to prove the capability of the company hasn't changed since that piece of work.
A typical, trustworthy mobile application development company providing quality solutions should be able to provide testimonials from their customers to endorse their work. It can be the case that some customers can't give testimonials, their company policy, size, or for privacy/security reasons, but from a strong portfolio of customers there will be ones that are happy to provide this information.
Repeat Business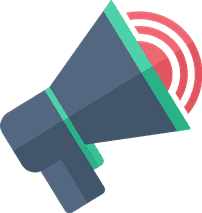 Ask the development company how they find work.
You would expect that referrals and repeat business are a big part of their ongoing development workload.
This shows that customers are happy with their work and come back for more.
Accreditation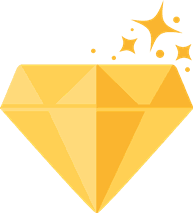 What accreditation does the business have?
For example, ISO 9001 shows that a standard quality management system is in place and monitored through periodic audits. This covers administration and running of the business, from client interaction through to delivery of products. Some elements are mandatory and others are defined by the company themselves.
It's worth asking your prospective app development partner about their accreditations, and how they help them deliver products for their customers.
Awards/Partnerships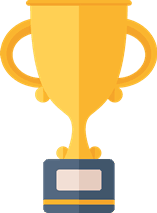 Does the potential app development partner have any awards?
If so, what for and how prestigious are they? Find out how if these awards were for products backing their experience in the sector you're asking for assistance with. If there's a match – even better!
Development partnerships are helpful in demonstrating commitment in critical areas, i.e. Microsoft, Android etc.
In particular, closed partnerships that require auditing and/or are selection-based, show that companies recognise the experience of the design house and give them authority to put their logo on the website and other marketing materials.
Face-to-Face

This may not be possible due to the company's location; however an initial face-to-face meeting where you can see the premises, have a walkthrough of the development area, see demonstrations in a live environment can be very important in gaining a real understanding of the capability and personality of the company.
It's essential that you are all clear on how you will interface to with your app development partner throughout the project.
As visiting isn't always practical, Skype or similar communication tools could be your next best option.
Conclusion
We've covered the main criteria to look for; ultimately your requirements need to fit the prospective development partner both technically and personally. The mobile application development company you eventually select should reflect a good fit in terms of their size, flexibility, experience, quality control and many other areas.
But it's just as important to remember that, as you will be dealing with your development on a day to day basis, communications are a key element to a successful venture. Be sure that the interface to both the development and commercial sides of the business are right for you as well.
Good luck!
Remember to check in for the next installment in our series on Mobile Application Development. In part 3, we'll bring you some of the best tools around for cross platform mobile development.
Here at ByteSnap, we've years' of embedded software design experience. If you need support on your mobile application development – get in touch, and talk to one of our expert consultants