ByteSnap choses QNX RTOS to ensure high-reliability in V2G charge post project
ByteSnap Design selected Blackberry's QNX Neutrino RTOS [1] components – supplied by Direct Insight [2] – as part of its new vehicle charging system. This is the UK's first integrated vehicle-to-grid system for charging electric cars.

QNX RTOS & VIGIL project:
The new charging posts are part of the ground-breaking VIGIL ('VehIcle to Grid Intelligent controL') project. The project delivers V2G functionality via highly reliable charge posts. QNX Neutrino RTOS, a microkernel-based, full-featured and robust OS, was leveraged to meet critical availability goals. A benefit is that it satisfies the needs of consumers, reliably and safely.
ByteSnap developed an OCPP 2.0 compliant charge controller, called RAY. The board allows the charge post to manage Electric Vehicle (EV) / building energy dispatch. In addition, it ensures distribution network limits are not exceeded.
Based on NXP i.MX6 hardware, ByteSnap's controller for the new electric vehicle charging posts reduces latency and improves system robustness. This is achieved by allowing direct control via the building management system. During the VIGIL project, RAY was successfully integrated into three V2G charger units at Aston University, and is already being used by commercial customers.
VIGIL was funded by the Office for Low Emission Vehicles (OLEV) and the Department for Business Energy and Industrial Strategy (BEIS). All funding was in partnership with Innovate UK.
As a result, VIGIL is the UK's first comprehensive communication and control platform for managing energy distribution. This prevents peak load problems which can risk overloading the energy distribution network. Indeed, the vehicle-to-grid technology assists in balancing the grid.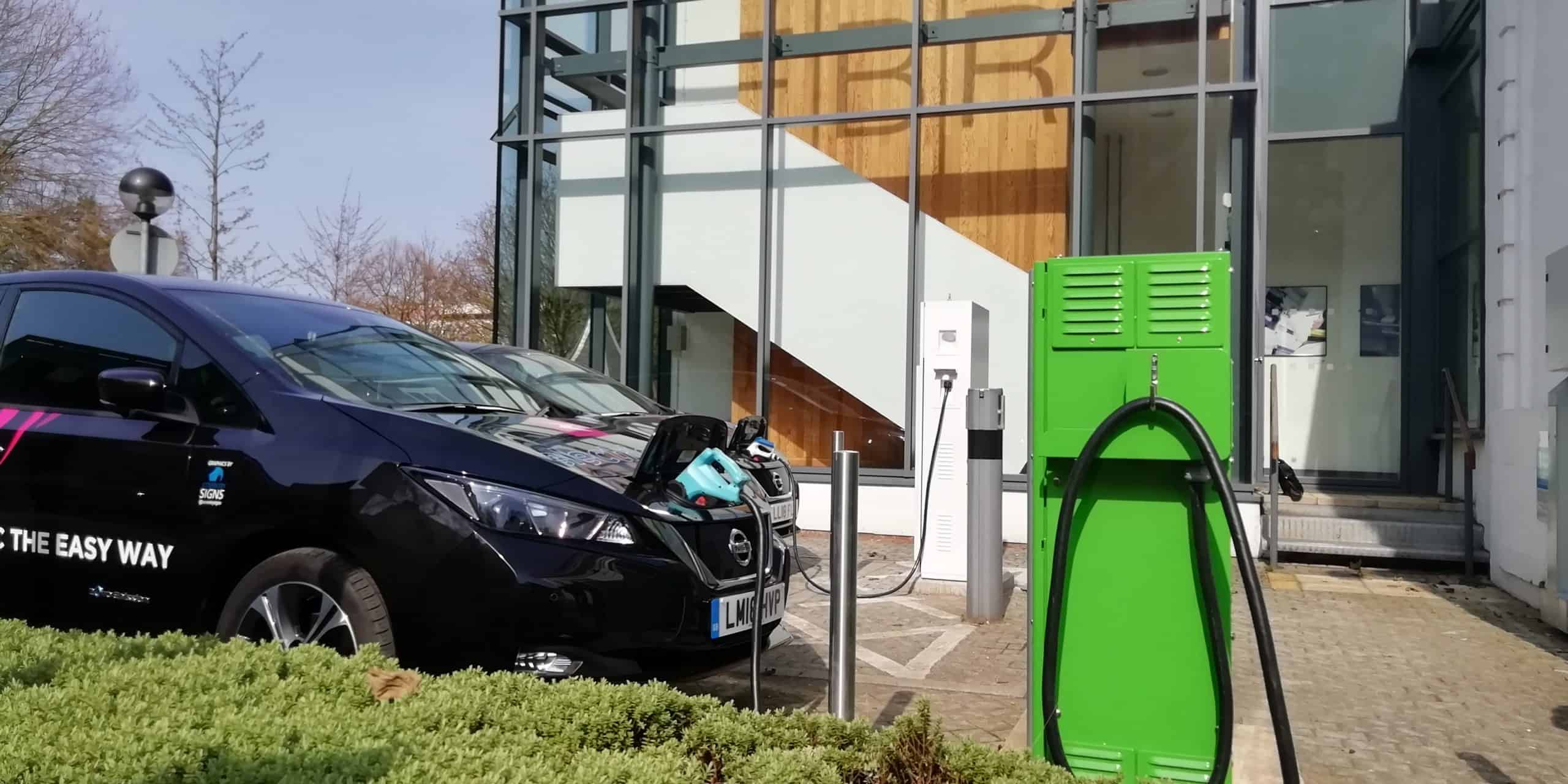 The future of EV infrastructure:
The future of energy management in tomorrow's transport infrastructure design is based on EVs. VIGIL promotes comprehensive charging communications by successfully building an off-vehicle communication and control platform that encourages DNOs, building owners and EV/EV infrastructure owners to implement V2G as part of future network solutions. Consequently, this encourages EV adoption, with ByteSnap's smart communications controller managing the charge going back into the smart building, or substation. In turn, substation energy can either flow into the smart building, charge EVs or return power to the grid.
ByteSnap's expert hardware team chose the QNX RTOS as it scales down to meet the constrained resource requirements of real-time embedded systems. Its modular architecture enables customers to create highly-optimised and reliable systems with low total cost of ownership. QNX is often used as a commercially supported and licensed alternative to Linux in ARM-based embedded systems which are critical. This includes those which require safety certification, particularly in the automotive, medical or industrial sectors.
"Early EVSE infrastructure has struggled with perceptions of poor reliability. ByteSnap was tasked with creating an advanced controller that customers can rely on year-in, year-out. We were able to successfully deliver a technology that has been used for VIGIL and can now be deployed on other smart charge point projects," commented Dunstan Power, ByteSnap Director.
Reference Links:
[1] https://blackberry.qnx.com/en/software-solutions/embedded-software/industrial/qnx-neutrino-rtos
[2] https://www.directinsight.co.uk/
How can ByteSnap help you today?
From start-ups to blue chips, ByteSnap's embedded systems engineers are enabling companies to stay a step ahead by providing them with bespoke V2G and EV charger solutions. Maintain your competitive edge – contact us today and let your business be among them!