UKCA and CE Marking – Your Questions Answered
Within the EU, CE marking is mandatory for machinery, electrical and electronic equipment, medical devices, personal protective equipment and toys. As such, anyone looking to sell electrical products in the EU will need to test for compliance and affix a CE mark to their product.
Previously, these standards were uniform across all member states, including the United Kingdom.
However, this changed due to Brexit.

UKCA marking replaced CE marking in 1 January 2021. Therefore, most products that previously required CE marking – as well as aerosols – need to have a UKCA mark in order to be sold on the UK market.
However, in order to give businesses time to adjust, most products were allowed to be sold with CE marking until 1 January 2022. Initially, these were expected to be the same as EU standards, and all manufacturers were advised to keep an eye on future changes to government policy.
For specific conditions and deadlines, see question 6.
To help you stay on top of the changing compliance laws, here are some Frequently Asked Questions on UK and CE conformity:
FAQs – UKCA and CE Marking
1. What is CE and UKCA marking?
CE marking is a self-declaration where a manufacturer proves compliance with EU health, safety and environmental protection legislation and confirms a product's compliance with relevant requirements. In the same way, UKCA marking proves compliance with UK legislation.
2. What does CE and UKCA stand for?
CE is Conformité Européenne which is French for European Conformity.
UKCA stands for UK Conformity Assessment.
3. Where does CE and UKCA Marking enable you to sell your products?
With a CE mark, your product can be sold in the EU and in some other countries, including Turkey. To sell in the UK market, a UKCA mark needs to be affixed to all relevant products.
In Northern Ireland, CE marking will continue to be valid, alongside the UK(NI) mark.
4. Who is responsible for marking a product?
CE directives affect manufacturers, importers and distributors/retailers – though the manufacturer is responsible for acquiring the CE or UKCA mark and ensuring it is placed on the product, packaging or paperwork, depending on specific legislation.
5. How do you go about conformity marking?
There are six steps to CE and UKCA marking:
Identify the relevant directives and standards

Verify the product's specific requirements

Identify whether or not an independent conformity assessment is necessary

Test the product

Draw up technical documentation, and

Add the respective marking to the product
Remember:
The mark itself is not evidence of compliance – your technical documentation/technical file is

A Declaration of Conformity is a legal claim that products comply with applicable directives and standards, though it is not evidence of compliance

CE and UKCA marking have nothing to do with product quality

CE and UKCA marking are mandatory for those products it applies to
6. What are the rules specific to UKCA marking?
The UKCA mark became the standard conformity mark as of 1 Jan 2021 (There was an overlap period where CE marking on products was still in use until 1 Jan 2022). Items that are required to have the UKCA mark affixed on the actual product itself or on packaging are any that satisfy all of the following conditions:
Product is for sale on the GB market

Product will require UKCA marking

Product will require a third-party conformity assessment

The conformity assessment has been carried out by a UK body and you haven't transferred your conformity files to a recognised EU body
This does not apply to any existing stock ready for sale on the UK market prior to 1 January 2021.
7. What CE and UKCA marking directives are there?
UKCA directives are almost completely aligned with CE Marking directives. Some examples of CE Marking directives include Electromagnetic Compatibility (EMC), Radio Equipment (RED, formerly R&TTE) and Low Voltage (LV)
8. What conformity tests are commonly carried out?
Common testing for compliance includes tests for radiated emissions, conducted emissions and telecommunications port emissions.
9. Who monitors compliance marking?
Across the EU and UK, market surveillance bodies are in place to ensure product compliance. The directives which apply to the product will, in turn, determine which market surveillance body is responsible for your product. The way in which enforcement is managed will very across Europe, depending on how it is written into national law.
10. What happens if a product is found to be unsafe?
If an enforcement body finds your product to be unsafe, you will usually be given a chance to rectify the problem. Failure to do so will oblige you to take your product off the market, and can also leave you liable for a fine or prosecution.
Unsafe products are shared in the EU via RAPEX – a rapid alert system on measures taken to prevent or restrict the marketing or use of products posing a serious risk to the health and safety of end users.
11. What size must the UKCA or CE Mark be?
The size of the CE and UKCA mark must be at least 5 mm high, and the letters kept in the same proportions to the full-sized mark.
12. How should the Mark be affixed if it is impossible to place it on the product itself?
If the appearance and workmanship of a product do not allow for the CE marking to be affixed on the product itself, the marking has to be affixed to its packaging or accompanying documents.
In the UK, manufacturers can, in most cases, have the UKCA Mark affixed to packaging or an accompanying document, even if there is space on the product itself. This is a transitional measure that ends on 1 January 2023.
How does conformity testing take place?
EMC and RED (Radio Equipment Directive) testing is usually done at the end of product development.
We have extensive experience in guiding customers through the EMC and RED testing process. Use our expertise and support to help you save time and money during the compliance testing process, to improve your time-to-market.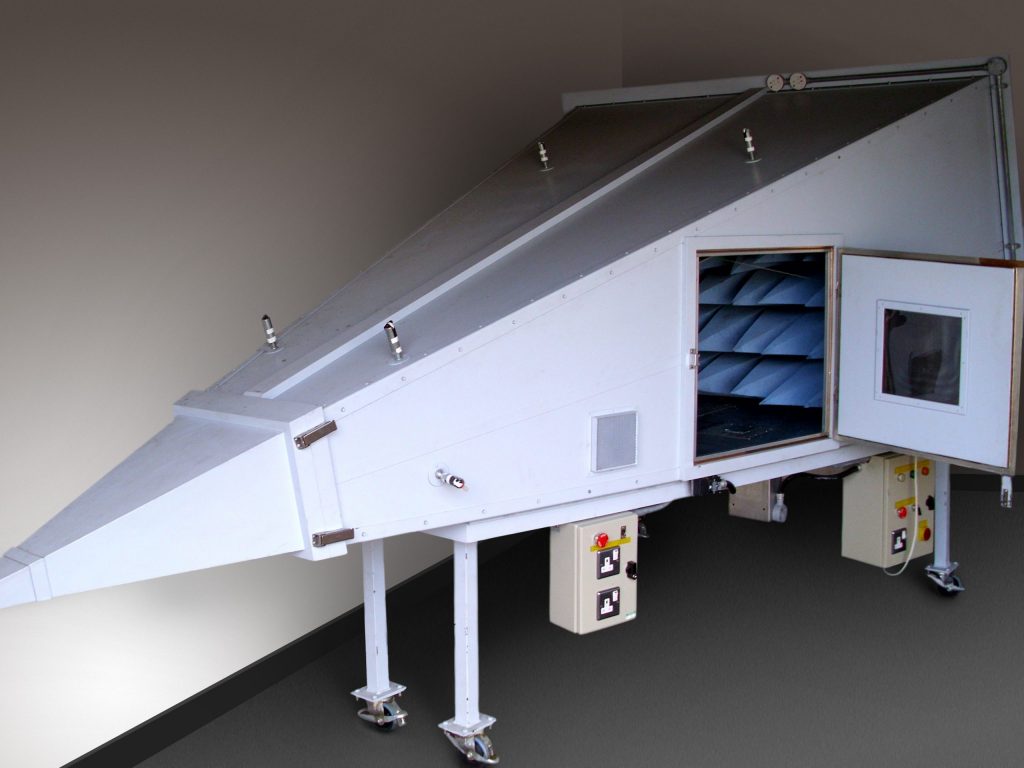 Further Reading
How can ByteSnap help you today?
From start-ups to blue chips, ByteSnap's embedded systems developers are enabling companies to stay a step ahead by providing them with bespoke solutions. Maintain your competitive edge – contact us today and find out how we can optimise your product development!