ViGiL wins EVIEs 2020 Innovation in V2G Award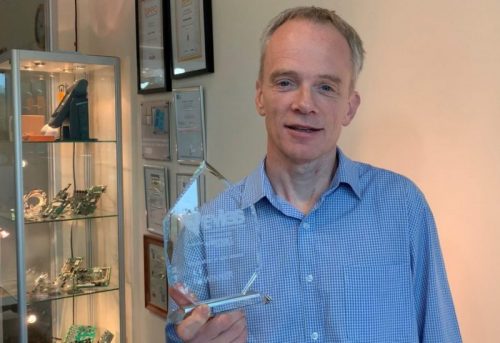 ByteSnap Design and a consortium of partners have been awarded the ultimate accolade for the successfully completed ViGiL (Vehicle-to-Grid Intelligent Control) project in this year's Electric Vehicle Innovation & Excellence Awards (EVIEs).
ViGiL is the UK's first end-to-end, fully integrated Vehicle-to-Grid system and was named "Innovation in V2G" award winner at a virtual awards event on 3 November.
The UK-funded ViGiL project was backed by Innovate UK, OLEV – the Office for Low Emission Vehicles – and the Department for Business Energy and Industrial Strategy (BEIS). We worked with Aston University, Grid Edge and Nortech Management to develop an off-vehicle system for electric vehicles (EVs) to return energy to the power grid when parked and plugged in for charging.
The EVIEs is a leading award that champions innovation and excellence in the emerging EV sector, and ViGiL was recognised for its contribution towards building a better, smarter and cleaner future.
ByteSnap Director, Dunstan Power, said that the EVIE judges were acknowledging not just ByteSnap's EV expertise with the award win, but also the significant, pioneering step towards the transition to low-carbon transportation that the ViGiL V2G smart energy system heralds.
[/wp-content/uploads/2020/11/VIGIL-photo-e1604391783906.jpg]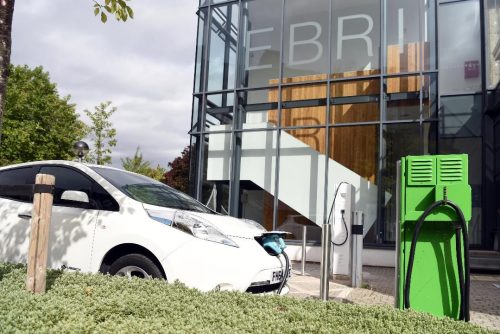 "We're thrilled to have won an EVIE! Our collaboration with Nortech, Grid Edge and Aston University produced the UK's first end-to-end V2G system, something we are very proud of", said Dunstan, "ByteSnap will continue to innovate in the EV space so we hope to be back at the Electric Vehicle Innovation and Excellence Awards soon!"
Jim Scott, Chief Product Officer, Grid Edge said, "To win this award, in amongst some impressive competition, is testament to the ambition and teamwork across the VIGIL project. For Grid Edge, V2G is one of the many flexible assets that can be found in the modern built environment. The VIGIL project allowed us to demonstrate that with the right smart controls, more electrical loads can be integrated without compromising the user experience. It's the interoperability of the flexible assets that will let us build a low carbon and reliable grid, and we're very excited to be leading the way in developing these solutions."
Preye Ivry, Network Innovation Engineer, Nortech commented, "It is a privilege to win the EVIEs Innovation in V2G award considering the competition from other outstanding V2G projects. This award is a testament to the level of commitment from Nortech and its partners in driving innovation in the electrification of transport in a safe, efficient and cost-effective way. As EVs connecting to electrical networks continue to increase, VIGIL will ensure network limits are not breached while facilitating bidirectional power flows between networks, buildings and EVs."
ByteSnap's EV charging heritage goes back to 2012, when we designed smart metering technology used in the installation of electric vehicle charging posts for the London Olympic Games.
Building on its expertise in the EV space, ByteSnap will be announcing further expansion into the sector at CENEX-LCV trade show on 18 November 2020.
How can ByteSnap help you today?
From start-ups to blue chips, ByteSnap's embedded systems software developers & electronic design engineers are enabling companies to stay a step ahead by providing them with bespoke solutions. Maintain your competitive edge – contact us today and let your business be among them!