Case Study Snapshot
Company: Clockaudio
Profile: Founded in 1994, Clockaudio is a long-established professional microphone system manufacturer and supplier
Size: 11 – 50 employees
Project vertical: Pro-audio, microphone systems
Challenge: Develop an intelligent tracking microphone for AV Conference applications
Solution: Multi-consultancy project, developed bespoke hardware to manage multiple microphones and customised GUI
Services: Feasibility study, project management, electronic board design, app development
Impact: Offering an innovative conference room solution – TIM-1000 – to customers and prospects
Introduction
Clockaudio was established in 1994 by specialists with experience in the design and manufacture of innovative pro-audio products.
With a trend of where customers' desire for no mics on the desk or hanging from the ceiling, Clockaudio recognised the need to address this market segment. They assembled a team to create a ceiling-based microphone that offers real competitive advantage and provides a single audio channel over a Dante network.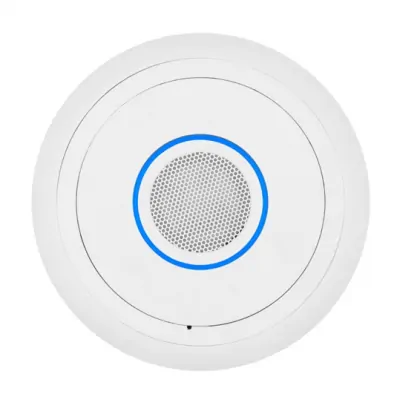 Challenge
The move away from desk and ceiling microphones is driving audio manufacturers to create an "invisible" microphone system that picks up, filters and transmits sounds in a meeting room.
Against this background and following market and customer research, Clockaudio identified a clear gap in its portfolio. So decided to create its own product to address this market.
The traditional meeting room audio system has several microphones positioned around the table or each speaker wears a microphone – this is expensive and cumbersome. Clockaudio wanted a competitive microphone that was easy to install and use and disappeared into the ceiling. The new microphone system needed to pick up voices from anywhere in the room, even if a participant is roaming.
Ceiling mounted products were already available and some in development from others that produced beams that focused onto a participant. This static beam technology, worked well while a sound source was in the beam. As soon as the sound source moved outside the beam, they failed to pick it up. With compelling specifications on paper, whilst these products offered a solution for static meetings where people did not move, the installed reality was very different. They were complex to set-up, resulting in poor performance in the field.
Clockaudio therefore identified that their solution not only had to have market-leading audio quality that is synonymous with their brand but also be simple to install, configure and use as well as being aesthetically pleasing.
Solution
ByteSnap Design was recommended to Clockaudio, by a semiconductor supplier, for its extensive embedded electronics experience and track record across other similar projects.
As the lead design team in the development of the TIM-1000, a tracking intelligent microphone, ByteSnap started the project with a feasibility study. An evaluation unit was built and, during this process, ByteSnap refined Clockaudio's brief and specifications (based on technology available in the market) to address the requirements. Suitable hardware was selected that had enough performance to be able to handle a selection of different algorithms whilst being price competitive enough for the market.
ByteSnap introduced Clockaudio to a US-based developer of algorithms and worked with them and Clockaudio to select a solution that gave the best balance of unit price, ease of setup and audio performance. The chosen algorithms allowed speakers to be tracked as they moved around a room instead of having to remain static in fixed beams.
ByteSnap then developed a proof of concept (PoC) microphone that plugged into an off-the-shelf DSP board allowing the algorithm to be tested and refined.
The PoC testing was successful and so ByteSnap went on to design the hardware for TIM-1000. This consisted of a microphone board containing the analogue electronics, plus a DSP and communications board.
Receiving and transmitting good quality audio is challenging. This is where ByteSnap's experience came into play; in the PCB layout, components and microphone capsule selection, and in the Power over Ethernet (PoE) interface – developed to reduce the amount of cabling and to simplify certification.
A customised GUI with a clean web interface was developed by ByteSnap's software engineers to Clockaudio's specification. It was a functional, minimalist type design that Clockaudio customers tested and found to be intuitive and easy-to-use.
A noise suppression algorithm was included within the TIM-1000 that analyses the sound and eliminates all continuous steady state noises – for example projector fans and aircon.
A simple equaliser was built into TIM-1000 to cater for situations where some fine tuning is required.
Not only did the project require complex algorithms and hardware design, it also required mechanical design. A mechanical and industrial design company was introduced to the team for the creation of the enclosure.
The end product: an ergonomic disc, approx.10 inches in diameter, with central LED ring that can be easily installed into a ceiling tile, which tracks sound source around the room and is intuitive to use.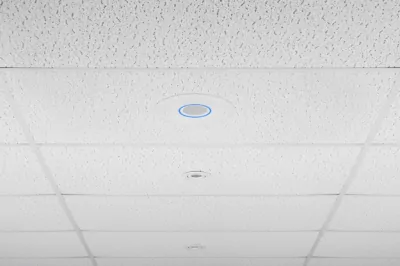 Benefits
The TIM-1000 has been given to trusted distributors, and soft launched at the world's largest exhibition for AV and systems integration, ISE 2019 and full launch at Infocomm 2019.
Feedback from the industry has been positive and the benefits of working with ByteSnap are clear:
One of the first tracking intelligent microphones has been designed and presented to the audio visual (AV) industry
ByteSnap pulled together a high-quality team with experienced algorithmists and mechanical engineers
The project hit every one of the agreed targets with several finalised units ready to display at ISE
Clockaudio now has new competitive technology to sell to the pro AV market
TIM-1000 positions Clockaudio as a global market leader in microphone conferencing systems