10 Embedded Systems Industry Predictions & Trends for 2018
Happy New Year! Hope you've enjoyed your Christmas break.
2017 certainly was another eventful year in the embedded systems industry – 2017 saw far-reaching DDoS and ransomware attacks such as WannaCry; the continuing forward momentum of driverless cars, with greater uptake of trials around the world; further mega-mergers of semiconductor companies and much more…
So, what can we expect over the next twelve months? Our consultants have put together a list of what they forecast will be among the leading trends in the embedded systems industry this year…
ByteSnap's 10 Embedded Systems Industry Predictions for 2018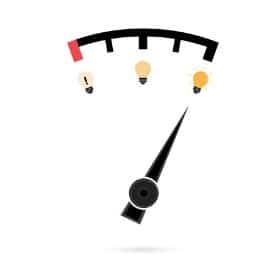 Smart Metering
An adjustment to the Smart meter roll-out simply has to be on the cards. It's impossible that the roll-out will be met as planned by 2020 – it's clear that not enough has been done so far, not to mention the groundswell of opposition. Something has to give.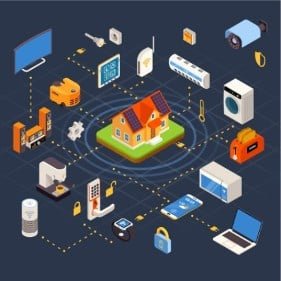 Smart Home Systems
IoT will become even more inclusive, with new and existing products integrating into smart home systems such as Google Home, Amazon Alexa and Apple Homekit. APIs will be exposed as well, to give other developers the ability to use more open technologies, for example Samsung Smartthings, IFTTT and Deutsche Telekom's QIVICON.
Instead of having a myriad of standalone IoT home devices – each with their own proprietary communications protocol – we expect to see the growth of a more cohesive, standardised approach for Internet of Things using the above technologies.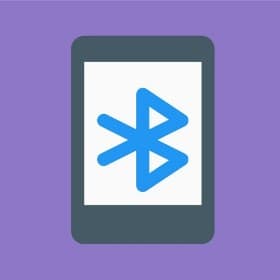 Bluetooth
Bluetooth 5 and Bluetooth Mesh are separate technologies but both have been recently approved by the Bluetooth SIG. During 2018 we expect there to be a rapid increase in the number of Bluetooth 5 devices. Advantages include meshing ability, increased data rate or range and an increase in advertising capacity.
In particular, the addition of meshing is interesting in relation to the impact this could have on Thread and ZigBee. For end users, this should remove one of the bigger flaws in Bluetooth; its limited range.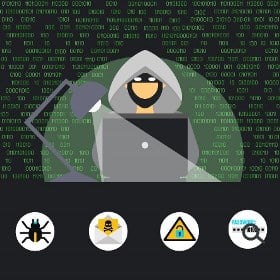 InfoSec
Security will remain a hot topic in the embedded systems industry. In particular, 2017's spate of Ransomware attacks has moved this up the agenda. While there's no panacea for this myriad of issues, chip manufacturers in the embedded space are now offering several features to help make systems secure. However, they need the software written to support them; this, and user behaviour, will be the weak points.
With that in mind, we also expect to see the increasing prominence of…ethical hackers during 2018; we believe they'll be employed to increase security of devices/services following recent events including Apple's High Sierra bug, the Wi-Fi Krack vulnerability and the NHS attack.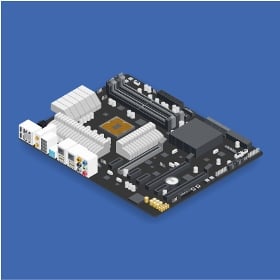 Constricted Component Supply
Issues with manufacturing of electronics due to constricted component supply. Standard lead times have gone out as several parts are on allocation (with buyers allocated limited quantity from suppliers) due to continuing expansion in mobile, automotive and other markets. This growth has caused a hike in component demand.
Semiconductor mergers and acquisitions have also had an impact on availability, and memory prices have rocketed.
The impact will be felt by everyone but the tier one companies, who are limiting their exposure to supply issues by swallowing the stock.
Automotive Communication
Motorists' unquenchable thirst for infotainment will continue to be a key driver for growth in the automotive semiconductor sector – occupied by giants including NXP Semiconductor, Renesas Electronics and Osram – during 2018.
We also anticipate the development of standards for self-driving vehicles to adapt driving styles and routes based on shared information.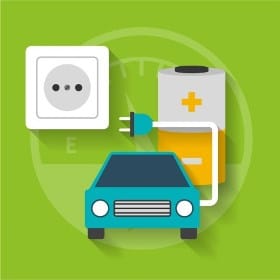 Electric Vehicles
Steady increase in EV adoption with associated infrastructure. This will be partly fuelled by the continuing worldwide expansion of the electric vehicle market, expected to increase by a compound annual growth rate of 21% over the next decade1.
The growing number of global initiatives to tackle environmental pollution and the wider availability of low cost Li-ON batteries will also add momentum to expansion of EV infrastructure.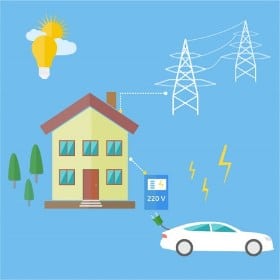 Vehicle2Grid
First V2G tariffs in the UK allowing EV drivers to earn money from their vehicles.
This will take off slowly due to a lack of infrastructure support.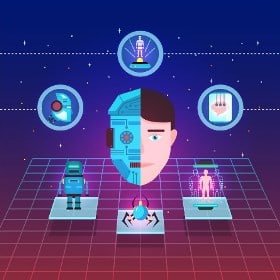 Artificial Intelligence
More buzz about AI – a mix of real and gimmicky AI products being announced. Some will be devices that move the field forward; others merely a marketing ploy.
2018 should see advances in AI for crunching the vast amount of user data that is being collected also for analysing and acting upon user behaviour and habits.
Augmented Reality
More augmented reality releases following the Pokémon Go success and the hotly anticipated Harry Potter Go (releasing during second half of 2018, according to developers Niantic2) as well as Apple looking to further flex its muscles in the AR arena.
Further reading:
1 https://www.inkwoodresearch.com/reports/global-electric-vehicle-market-forecast-2017-2026/
2 http://www.bbc.co.uk/news/technology-42541391
Title image:
Josh Riemer
on
Unsplash
How can ByteSnap help you today?
From start-ups to blue chips, ByteSnap's embedded systems developers are enabling companies to stay a step ahead by providing them with bespoke solutions. Maintain your competitive edge – contact us today and find out how we can optimise your product development!