BBC News get up close and personal with Electronic Design at ByteSnap
Breaking news… A BBC News crew stopped by our offices on Thursday morning and did a 2 hour pre-shoot featuring electronic design for report about the economy. A quick look behind the scenes…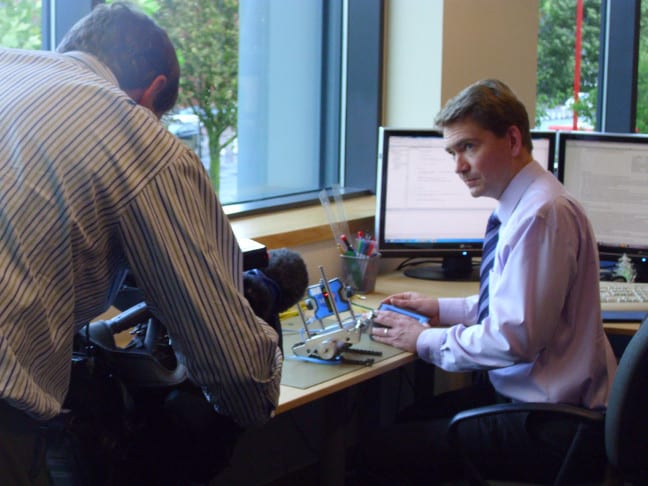 Economics Editor Robert Peston's producer Ben King and his cameraman were really pleasant and professional.
Robert couldn't come due to a last minute interview with the Chancellor, no less!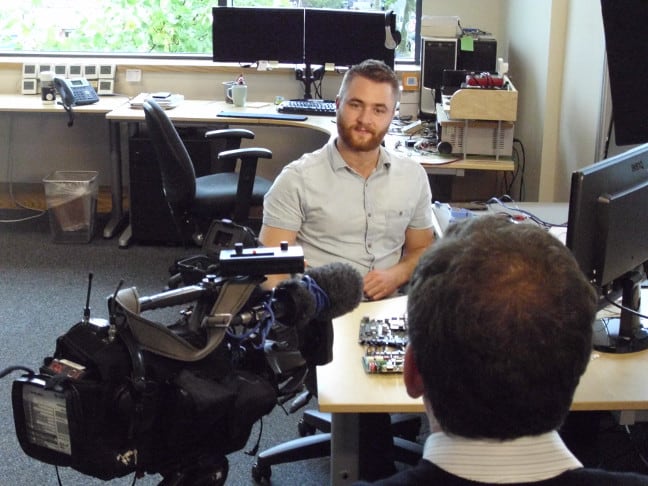 Many thanks to the TV crew.
The report will be on BBC national news and the BBC News channel sometime next week, so stay tuned….