ByteSnap's Custom Embedded Systems Projects & Electronics Consultancy
For ByteSnap Design, 2009 was a year of growth. The company's expertise in custom embedded systems projects – including electronics design, Windows CE and Windows mobile BSP developments – has helped it to deliver a growing number of successful embedded devices on behalf of its clients.
ByteSnap Design's team and expertise has expanded to accommodate demand for professional services in the electronics sector, and the company's design for the Windows CE demand response system for a smart meter has helped it to win an ICT Excellence Award for Best Added Value Product.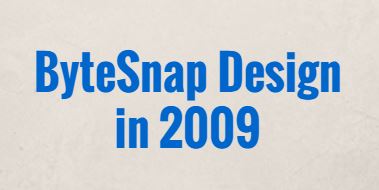 In September, ByteSnap Design also launched SnapUI, a lightweight XML tool to deliver flexible, custom user interfaces for Windows CE devices and Windows Mobile applications.
Custom Embedded Systems Projects This Year
A sample of successful embedded design consultancy projects by ByteSnap Design in 2009 includes work on:
• Windows CE BSP
• Windows Mobile application development
• Electronic product design
• Electronics consultancy to the legal profession and electronics export consulting
Embedded electronics device projects that we have completed include:
A smart energy meter company
Further enhancements to the Windows CE and Zigbee wireless based smart energy meter to improve data transfer, and the design of a smart meter network controller to interface smart energy meter to the internet.
Industrial data collecting device company
Porting Windows Mobile 6.1 to specialist mobile phone based on IMX51, implemented complex power management for PDA to reduce its power consumption by 70% and developed multiple PDA display drivers.
Entertainment industry company
Designed specialist PDA running Windows CE 6 for use at events.
Supplier of embedded platform solutions
Designed Windows CE based display unit for a product that measures road surface grip.
Product development company
Modified display by designing board to convert refurbished electricity meter displays into foreign currency and designed cables to reset electricity meters.
Geospatial software platform provider
Conducted debugging and enhancements for satellite navigation system.
Biomedical device company
Ported Windows CE to customer hardware.
Supplier of miniature power transmission systems and controls
Designed absolute position encoder for miniature gearbox system.
Industrial computers (PDA) company
Ported Windows Mobile 6.5 to bespoke industrial PDA.
Security systems company
Designed a board to interface PS2 bar code scanner to phone modem for employee time logging.
Electronics consultancy work includes:
Industrial equipment exporter
Assessed equipment shipments for export to India using our Chartered Engineer Certificate service
Designer and distributor of electrical energy equipment
We provided a company purchase assessment of a target company, which included an analysis of the acquisition target's intellectual property.
To discuss your electronics device design, custom embedded systems projects or electronics consultancy requirements, please contact Dunstan Power or Graeme Wintle at ByteSnap Design on 0121 222 5433, email info@bytesnap.co.uk.
-Ends –
About ByteSnap Design
ByteSnap Design is a specialist in innovative embedded design and embedded software design. Founded in 2008, ByteSnap Design has a client list spanning the UK, Europe and US. ByteSnap Design offers a team of experienced, talented and innovative Windows CE developers, Windows Mobile developers and electronics design engineers, who provide an award-winning blend of embedded systems services, from hardware design and engineering skills to Windows Mobile and Windows Embedded software development. The consultancy also has experience of designing hardware products from PDAs to digital audio mixers with multiple Board Support Packages and software projects such as developing Windows CE BSPs to real-time video mixing applications for Windows Mobile.
Need to outsource your electronics or software product design? Let's talk
ByteSnap's engineers have developed numerous connected devices for a range of applications, and therefore are well-placed to assist with your project. Get in touch so we can help accelerate your project to market