ByteSnap at Railtex 2017- Day 1
The UK's biggest rail show, Railtex 2017, has opened its doors to the public – and ByteSnap's consultants were in the thick of it!
Railtex is an international showcase for the latest trends and technology in the rail industry. One of the main themes in the lecture theatre at the exhibition is remote condition monitoring – which directly ties in with one of our demonstrations!
[URIS id=2945]
Our remote monitoring model with movement sensor shows how the technology can help automate and log remote events at sites. This can be used to get accurate information about events that take place for evaluating damage caused by vehicles striking bridges, failure of line equipment, land slippage and many other areas of concern that can be hard to monitor due to their physical location.
The Bridge Bash demo gives an example of how LoRa (a long range radio technology) can be used to log data from a site up to 10km away, using a battery or solar panel for power source. The demo uses a sensor to measure collision information from a simulated bridge strike, sending this information across a radio link to a back office for analysis.
"The Product Design Journey" display gives visitors insight into how ByteSnap takes product ideas from mindmap to market – taking you through the ByteSnap development process. It shows how we helped a smart home security company to develop their pioneering device.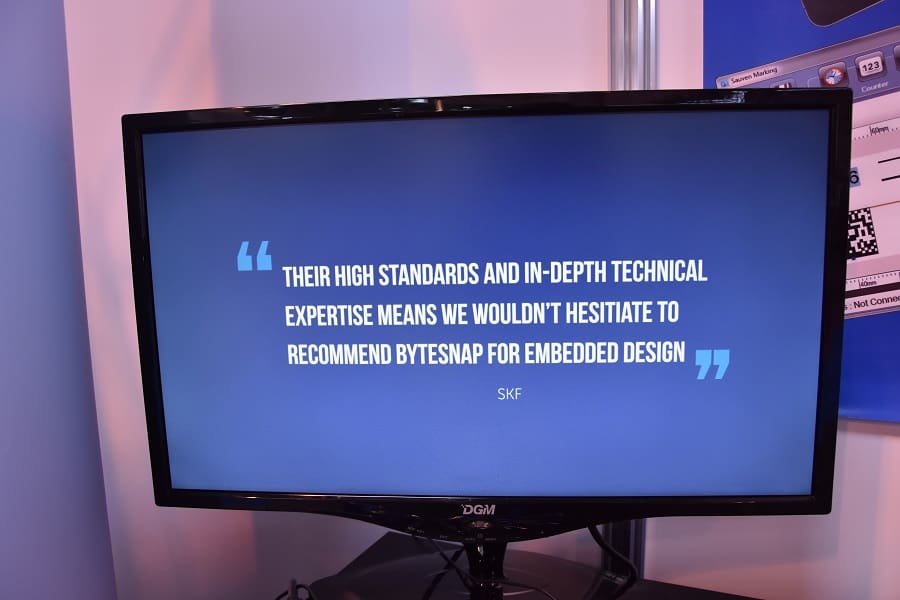 Also on our stand is SnapUI – our user interface development framework.
When designing new hardware devices, keeping the user interface design in step with hardware development can be difficult and sometimes result in project delays and budget overruns.
SnapUI mitigates this risk by enabling development of the user interface independently of the hardware, on a reference hardware platform or widely available Raspberry Pi, ready for deployment to the target device when the hardware is ready.
SnapUI Raspberry Pi brings high performance to UI prototyping, with the emphasis on CPU embedded chipsets. It's also available on the Linux and Windows platforms.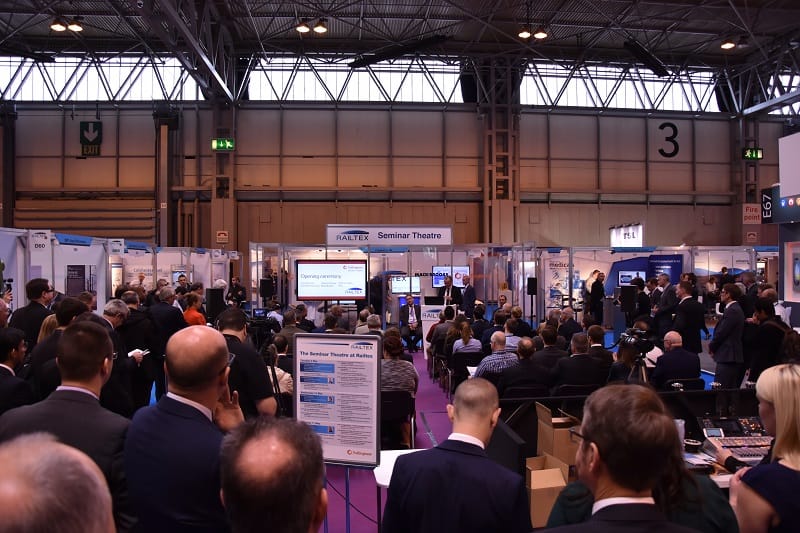 Over 10,000 visitors are expected to attend Railtex 2017 at Birmingham's NEC this week.
Join them – come and say hi to the ByteSnap team on Stand D56!