ByteSnap Win BEEA 2016 Design Team of the Year
All of us on the ByteSnap Design team are thrilled to have been named Design Team of the Year at the 2016 British Engineering Excellence Awards (BEEAs)!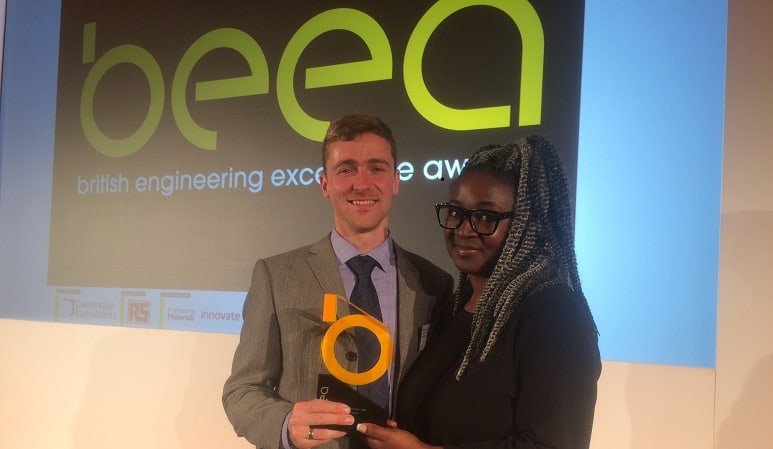 Amongst a highly-competitive field, ByteSnap came out on top, with judges' praise for our work with Cocoon on their Smart Home Security system.  A BEEA spokeswoman also congratulated us, saying,"In a fiercely contested category, the team was a worthy winner."
ByteSnap Design's Technical Manager Roland and Marketing Manager Michelle accepted the award at a finalist's ceremony in London from TV legend Johnny Ball and BEEA judge Phil Mayo.

BEEA Shortlisted Entry Summary:

"Cocoon, was developing a high spec product to replace or complement traditional alarm technology.

It enlisted ByteSnap Design as it needed to work with an expert in embedded electronics hardware and software.

ByteSnap was key in influencing and improving the product specification, covering all electronics and software aspects from transducers to software update recovery mechanisms."
Award-winning ByteSnap team, L-R: Roland, Andy, Paul, Rob B, Rob S, Chris
What the judges said:
"In a fiercely contested category the judges awarded the top prize to ByteSnap and Cocoon for a tight, well-scheduled design team with clearly outlined job descriptions and the expertise needed to deliver the design on time."
"I'm absolutely delighted that ByteSnap has won this national award against very stiff competition," said ByteSnap Director Dunstan Power, "the project was exciting and challenging and has resulted in a very high quality, well-engineered product for Cocoon."
BEEA Design Team of the Year: Quality Engineering Solutions & Working Relationships
"It's been fantastic to work with the Cocoon team," continued Dunstan. "This British Engineering Excellence Award highlights that we pride ourselves not just on the quality of the engineering solution, but also on the working relationships with our clients."
The BEEAs is a showcase for the very best talent and technologies in the UK engineering industry. This year saw a record-breaking number of entries – with hundreds of applications across the categories bidding to make the awards shortlist.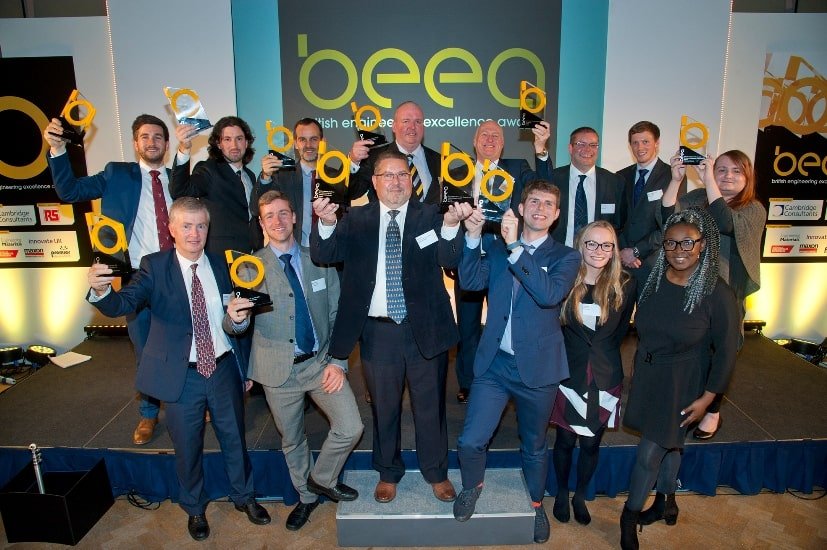 All 2016 British Engineering Excellence Award Winners
Graeme Pitcher, Group Editor for MA Business, which runs the BEEAs, said "Once again, the BEEAs have shown that UK engineering is creating world-class products and offering top quality services."