ByteSnap's 10K Charity Wolf Run Countdown
With just weeks to go, five of our embedded design consultants have ditched their regular, not-to-be-messed-with mid morning sugar hit and kicked it up a notch in the gym.
Doughnuts dumped, biscuits banished, chocs chucked out.
Why? Well, it's part of their preparations for a gruelling 10,000m mud run next month to raise money for charity.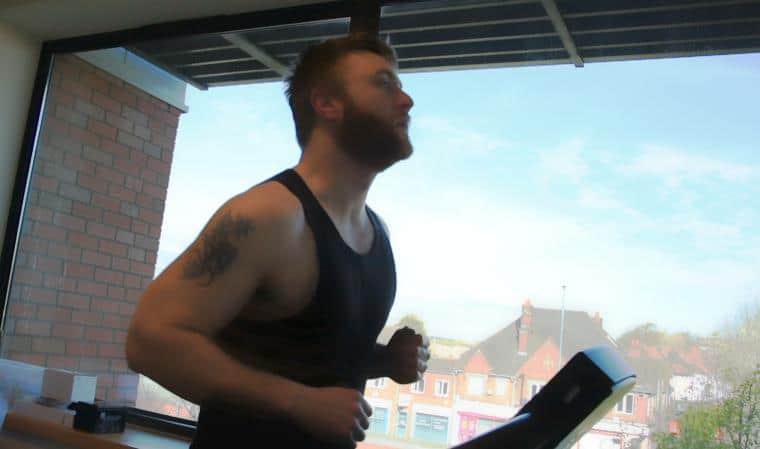 ByteSnap Wolf Dean burns it up on our office treadmill
Charity Wolf Run – The Motivation
Technical Manager Roland came up with the idea to take on the Wolf Run after discovering CiCRA – the Crohn's in Childhood Research Association – which supports with children suffering from Inflammatory Bowel Disease.
"There are thousands of young people in the UK suffering so much with IBD – and there's a real lack of support and funds for the children and their families. IBD is a chronic illness and there's no cure for it.
I've just taken up running, so it seemed natural to me to tackle a challenge like the Wolf Run to help make a difference in some way to the CICRA families."
The ByteSnap Wolf Run Team
Roland has managed to enlist four other embedded design consultants for the ByteSnap charity Wolf Run – Chris, Dean, Dunstan and Graeme. They'll be running as the "ByteSnap Wolves".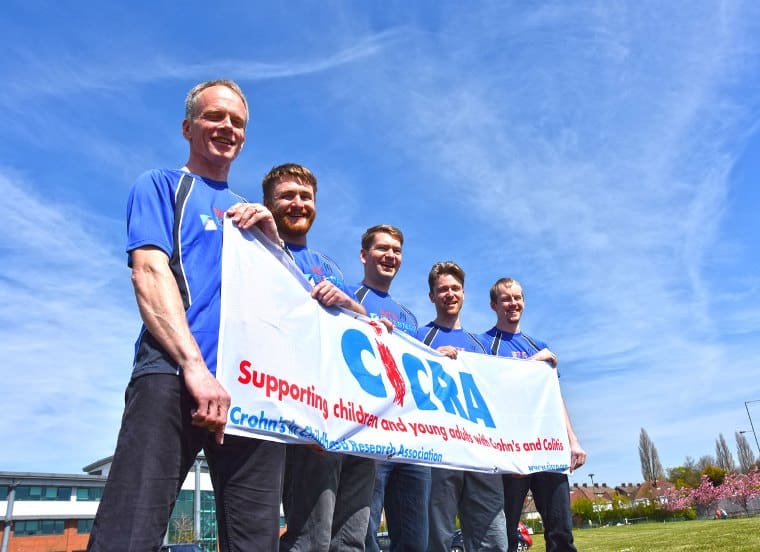 The Intrepid ByteSnap Wolves, left to right: Dunstan, Dean, Graeme, Roland & Chris
Inflammatory Bowel Disease: 8 Fast Facts

Every 30 minutes someone is diagnosed with Inflammatory Bowel Disease (IBD) in the UK
1 in 4 of these are under 16s
250,000 IBD sufferers in the UK
5 million sufferers worldwide
Cause of IBD unknown
Suffers face constant relapses disrupting all areas of life
Symptoms include depression, weight loss, fatigue, sickness, incontinence
No known cure
Charity Wolf Run – The Prep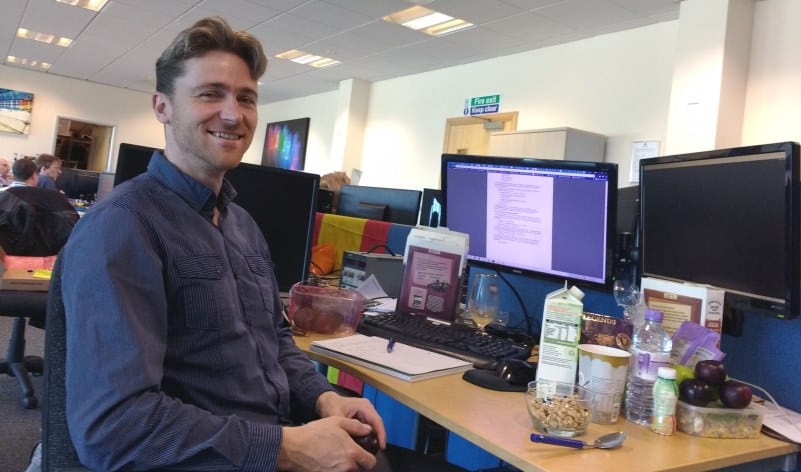 Pack leader Roland has been helping his fellow ByteSnap Wolves with a few perparation tips ahead of the endurance mud run on the 12th of June…

ByteSnap Wolves Pack leader Roland says healthy tucker is key to Wolf Run success
"Well, I've advised the ByteSnap Wolves that – ideally – we should aim to run a total of 30k per week between us, as well as hitting up our regular gym workouts. We're a pretty fit bunch, so we should be ok with that.

"But nutrition-wise…the ByteSnap Wolves are made up of very sweet-toothed embedded electronics engineers who love their treats! I've told them to knock that on the head for the next few weeks, and stock up on slow-release carbs, protein and fibre rich foods instead.
"I'm not carrying anyone at this charity Wolf Run!!"
Do You Know Someone Affected by IBD? Please Help!
Please consider supporting the thousands of young people in the UK afflicted with Inflammatory Bowel Disease, by getting behind our endurance mud runners.
The ByteSnap Wolves' charity page is at Just Giving. They'll be doing the 10k Wolf Run at Stanford Hall Estate in Leicestershire on June 12th.
They're aiming to raise at least £500 pounds for the CiCRA charity, who get no help from the Government in helping young IBD sufferers and their families. CICRA has done this – and raise awareness about desperately needed funds, research, consultant specialists and (of course) a cure for nearly 40 years.
Go ByteSnap Wolves!!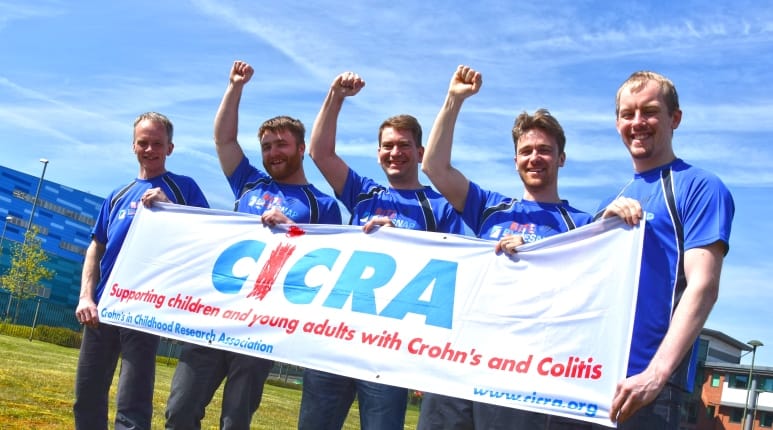 Further reading
CICRA – Crohn's In Childhood Research Association
ByteSnap's Just Giving Page
The Wolf Run