ByteSnap Showcases Remote Monitoring Solution at Southern 2017
ByteSnap showcases remote monitoring solution and electronics product designs at Southern 17
Visit us at Stand L80 at the Southern Manufacturing & Electronics Show this week in Hampshire – discover how ByteSnap's electronics product design accelerates time to market for embedded systems projects.

Meet our Directors Dunstan and Graeme, who'll be on hand to show you how we can innovate and expedite your electronics developments.
See how our remote monitoring demo with ground movement sensors can help improve maintenance response times.
The Bridge Bash demo shows how LoRa can be deployed for status monitoring / reporting. It simulates a collision event between a train and a stationary object, such as a bridge or barricade.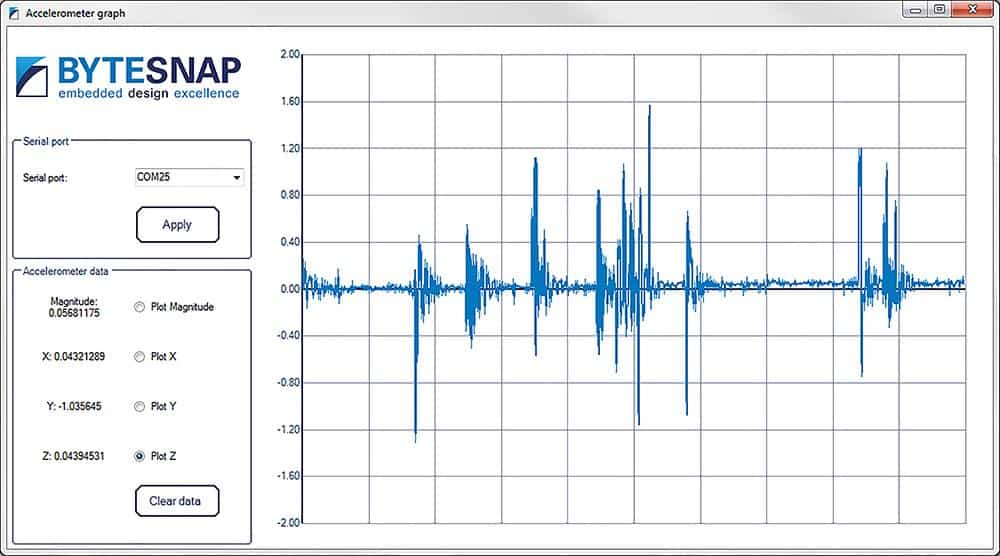 Acceleration data is collected from the stationary object and transmitted wirelessly to a receiving module.
Using the receiving module, real time information about what acceleration the object is undergoing can be processed and displayed to the user. The remote monitoring system can be powered by a super low-power battery.
"The Product Design Journey" display shows how we worked with a smart home security company to help develop their ground-breaking device.
This particular project won us the Design Team of the Year accolade at the prestigious 2016 British Engineering Excellence Awards.
Get introduced to the new version of our user interface development framework, SnapUI. Now supporting Raspberry Pi, it's more proficient than ever at taking software to production.
In electronics product design, keeping the user interface design in step with hardware development can be difficult.
And when the UI is overlooked or is the last consideration in the design process, projects can suffer significant delays in getting product to market.

SnapUI mitigates this risk by enabling development of the user interface independently of the hardware, on a reference hardware platform or widely available Raspberry Pi, ready for deployment to the target device when the hardware is ready.
SnapUI Raspberry Pi brings high performance to UI prototyping, with the emphasis on CPU embedded chipsets.
The Southern Manufacturing & Electronics Show is a staple on the UK's embedded product design calendar. The exhibition – at FIVE in Farnborough is open 9.30am-4.30pm today, and 9.30am-3.30pm tomorrow. See you on Stand L80!