ByteSnap Design is back at the UK's biggest rail trade show – Railtex 2017 at the NEC. Visit Stand D56 on the 9th-11th May and discover how we accelerate time to market for both hardware and software embedded systems projects.
Click on the graphic below to get your free invite to Railtex: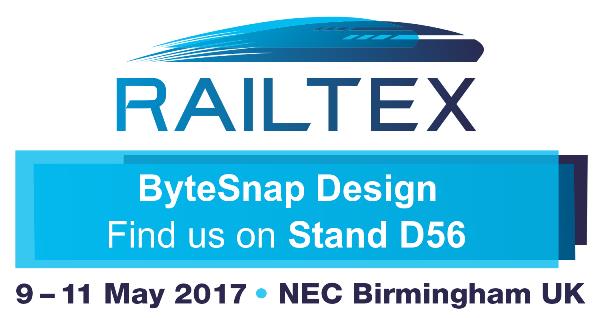 Rail remote monitoring solutions: discover how ByteSnap helps accelerate your time to market
See how our rail remote monitoring demo with ground movement sensors can help improve maintenance response times.
The Bridge Bash demo shows how LoRa can be deployed for status monitoring / reporting. It simulates a collision event between a train and a stationary object, such as a bridge or barricade.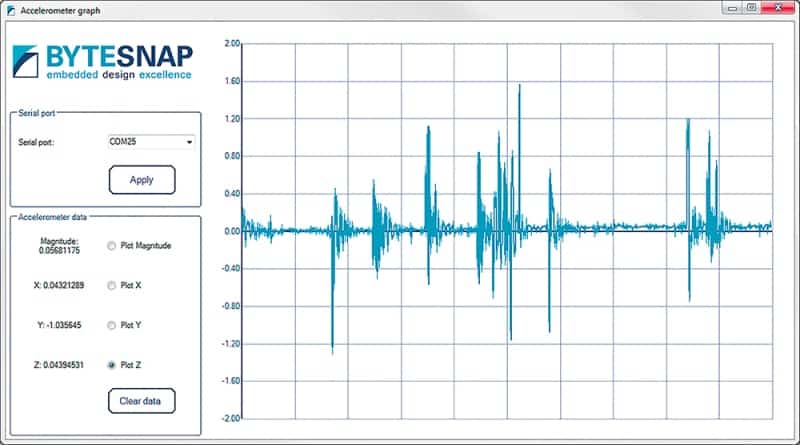 ByteSnap Bridge Bash Demo: Acceleration Vectors for Vibration & Impact
Acceleration data is collected from the stationary object and transmitted wirelessly to a receiving module.
Using the receiving module, real time information about what acceleration the object is undergoing can be processed and displayed to the user. The remote monitoring system can be powered by a super low-power battery.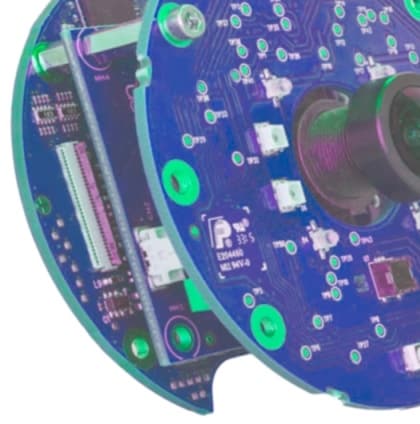 How we work – The Product Design Journey
Also on our stand "The Product Design Journey" display. This lifts the lid on the project development cycle, and shows how we worked with a smart home security company to help develop their ground-breaking device.
This particular project won us the Design Team of the Year accolade at the prestigious 2016 British Engineering Excellence Awards.
SnapUI Raspberry Pi for even faster prototyping
And – get up close with the newest iteration of our user interface development framework, SnapUI. Now supporting Raspberry Pi, it's more proficient than ever at taking software to production.
Its efficient use of the GPU on embedded processors such as the iMX6 takes UI development to the next level, utilising the CPU to its full potential. SnapUI is also available on the Linux and Windows platforms.
Meet the team on Stand D56!
ByteSnap is a UK-leading electronics design consultancy. With bespoke hardware and software development our core strengths, we operate across several verticals –including rail, automotive, IoT/Smart Home, industrial and marine.
On site registration costs £20 – so register before May 8th for your free Railtex ticket! Meet us on Stand D56; find out how our expertise across the embedded systems stack can give your project the competitive edge.
Click on the graphic below to get your free invite to Railtex: