ByteSnap's 6 Electronics Industry Predictions for 2017
With the new year now upon us, the award-winning consultants here at ByteSnap Design cast their eyes to the future – and share their thoughts on what may emerge as dominant trends in the months ahead. Check out their top six electronics industry predictions for 2017…
Top six electronics industry predictions for 2017 from ByteSnap Design
GPRS designs phased out in favour of LTE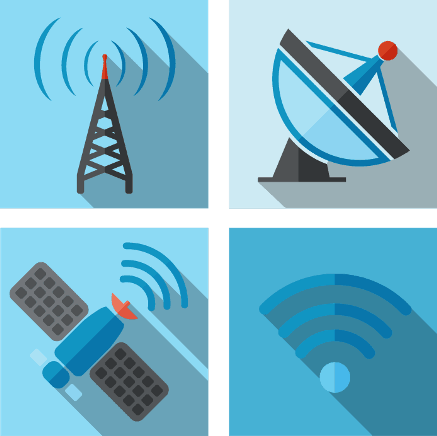 For decades GPRS has been the go-to communications choice for low cost, low bandwidth long-distance comms. But with GPRS shutdown now on the horizon in many territories, it makes sense for future product designs to use an alternative communications technology.
Cat M is a new narrowband category of LTE [long term evolution] which is split between two releases – Cat M1 and M2. M1 is aimed at higher bandwidth applications such as HD video streaming and security apps, while M2 chipsets have been designed to support low-power IoT applications including asset trackers and industrial sensors. Its proponents say this protocol is right at the top of the IoT tree – citing a host of benefits such as:
Cost-effective connectivity
High node density
Reliable, secure communications
Flexible integration options
Until the Cat M2 network infrastructure is rolled out, designers will need to consider carefully product field life, power consumption and unit cost to decide whether to use GPRS or a higher bandwidth modem.
Home automation to gain further traction
The second of our electronics industry predictions for 2017 sees even further expansion of the home automation sector. With the release of Amazon Echo, Apple HomeKit, Google Home – all pushing for smart home – we think it's safe to say that more and more smart devices (IoT) will be hitting the market in the next year or two.
With a large variety of standards fighting for their place in the IoT market, the battle for supremacy is set to continue throughout the coming year and almost certainly beyond.
As with VHS vs Betamax, it will probably be the size of the supporting organisations that determines who the victors are.
Industrial equipment monitoring growth
We predict that the industrial sector will make a push towards the connected monitoring of equipment.
Predictive maintenance will be a big driver in industrial automation for 2017. More new products will support remote management and status reporting while existing products will have these features retro-fitted to them.
The benefits of being able to more easily find and fix potential issues, and diagnose problems when something does go wrong, means we anticipate significant growth in the area during 2017.
To find out more about our industrial application development and electronic design services contact ByteSnap Design today.
Glut of new AI, AR and VR goodies
Standby for a skyrocketing of activity, opportunities and new releases in the AI, AR and VR sectors…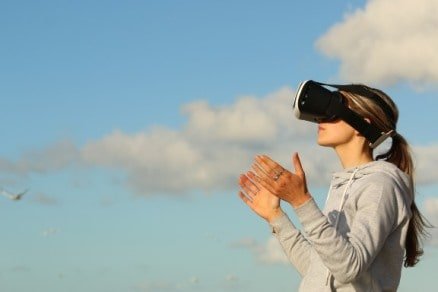 There's a stampede of industry big hitters – including Amazon, Apple, Facebook, Google, Intel, LG, Microsoft, Qualcomm, Samsung and Sony – all vying for the biggest slice of the AI, AR & VR market.
The – currently – unassailable success of Pokémon Go is proof, if any were needed, that AR and VR is no longer niche, but firmly in the mainstream.
The revenue forecast from sensors built for the augmented reality (AR), virtual reality (VR), and artificial intelligence (AI) markets globally, is expected to reach $97 billion in 2017**.
We look forward to discovering more Artificial Intelligence, Augmented Reality and Virtual Reality-based products during 2017.
Thread reaches maturity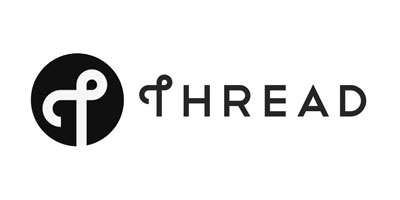 The Thread alliance is no longer the new boy in town that it was, and in 2017 we are expecting to see new design wins using Thread in place of ZigBee or other IoT standards, as the chip vendors' stacks become stable.
Continuation of the mega-mergers?
Who would have predicted that the recently shaken-up NXP would so quickly be undergoing yet another change only a year after the Freescale merger? Surely 2017 can't have any more surprising mergers and acquisitions… can it? 😉
ByteSnap's 2017 electronics industry predictions…over to you!
So do you agree or disagree with our embedded systems consultants?
Which trends do you think will spearhead the industry over the next few months? Let us know your electronics industry predictions for 2017 via our social media channels?
To find out more about our electronic design services and IoT Application development contact ByteSnap Design today.
**"Sensors for Augmented Reality, Virtual Reality and Artificial Intelligence market 2016 Report." Touch Display Research
This article first appeared on EE Times Europe and iot-now.com