ByteSnap Finalists at Elektra Awards 2017 – Top European Electronics Industry Awards
We're excited to share that ByteSnap Design has made it to the finals of prestigious European electronics industry awards – the Elektra 2017 Awards.
Our embedded systems engineers have made the shortlist in the Design Team of the Year category at the ELEKTRA Awards 2017.
It's the 4th year running that ByteSnap has been recognised at leading European level for it's ingenuity and embedded systems design expertise.
The ELEKTRAs celebrates the successes of both individuals and businesses in Europe, in areas such as innovation and growth.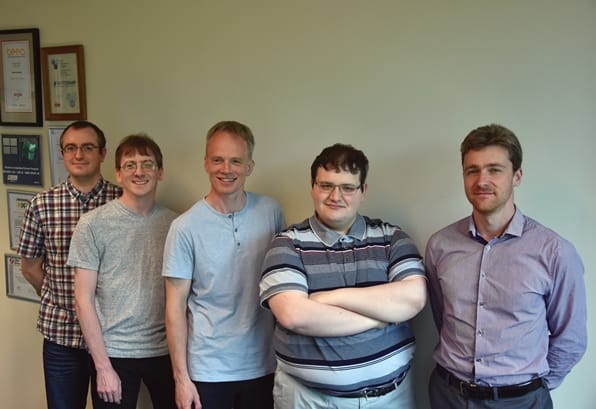 Smiles all round to have made the finals!


We last won the Elektra Design team of the Year Award in 2011
– here's our director Graeme collecting the award
"It's a real honour to have caught the judges attention at such a high level in the industry. We're being recognised as being among the best electronics designers in Europe just by making it to the Elektra Award 2017 finals so we're pleased and pretty excited," says ByteSnap Director Dunstan Power.
"Our aim is to work at the very edge of technology to consistently bring our customers the most optimised solutions for their needs – so to get the nod from the Elektra 2017 judging panel is great – especially as the competition gets tougher each year."
…We'll find out who's won at the ELEKTRA Awards 2017 gala ceremony on December 6th at the Grosvenor House Hotel in London.
Fingers crossed…!