PlugFest 2018 – so what was it really like?
An update now on our VIGIL Vehicle-to-Grid (V2G) project! We've been busy working alongside our consortium partners on the foundation of our pioneering V2G platform. ByteSnap is developing the OCPP module and companion app for the V2G system.
As part of our VIGIL project R&D, two ByteSnap engineers took part in an international EV testing symposium recently. They're held at different destinations around the world each year and this was our first time at such an event.
So, was it worth it…? Read our Q & A and find out…
PlugFest 2018 Review – Q & A
Where and when?
The 10th International Testing Symposium was held on 15th-16th of November, at Arnhem in the Netherlands.
Who was there?
There were over 500 delegates, divided into two groups: Testers and Observers. Testers try-out their software and hardware with other companies, while Observers can watch the tests, speak to participants, and attend talks.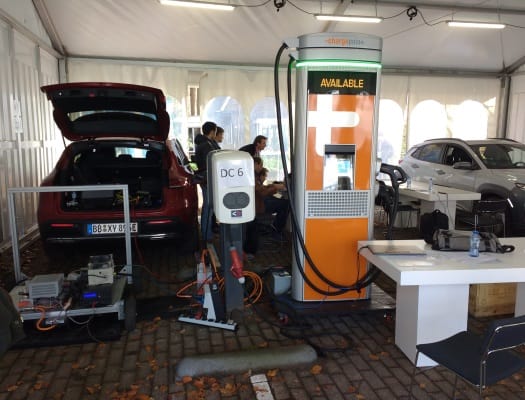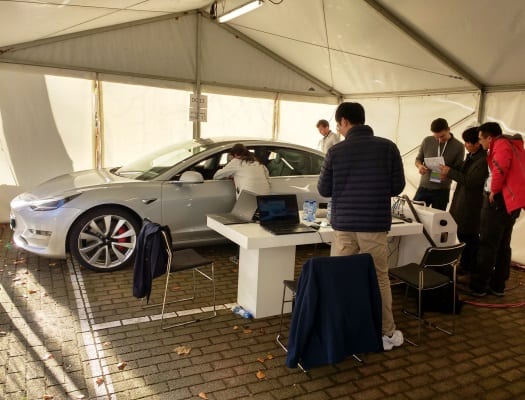 PlugFest 2018 attendees included:
Tesla
Porsche
Volkswagen
BMW
Hyundai
Audi
Honda
Keysight
Renault
Hubject (platform for the biggest international digital B2B market place for services related to the charging of electric vehicles)
Several Chinese DC charger manufacturers
While most of the testing areas involved charge stations charging electric vehicles focusing on ISO15118, others focused on testing communications with little to no hardware involved. One such area was PlugFest, which allowed for testing the implementation of OCPP 2.0: an open protocol used between the charging station and a back-office.
[//wp-content/uploads/2019/11/IMG_20181115_132558136.jpg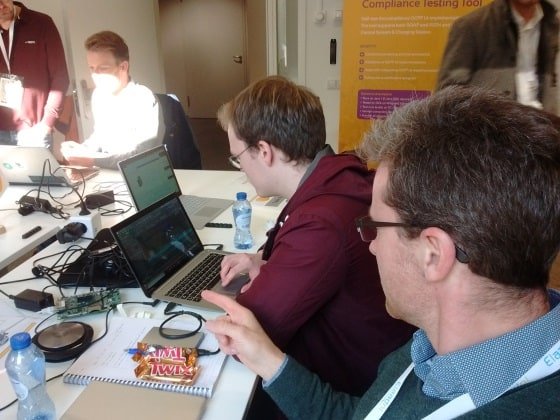 Why go to PlugFest, though?
Hosted by OCA (Open Charge Alliance), PlugFest provided an opportunity for several companies to bring their implementations of either a Charge Point or a CSMS (Charge Station Management System), and to test against each other over the two days.
Our interest in the show was to attend PlugFest and test out our implementation of an OCPP client, effectively running on a charging station. Each day allowed for four two-hour testing slots, in which we would test against another company's OCPP server. After those two hours, the CSMSs would rotate, meaning that by the end of the two days, we would have tested against all of the OCPP servers brought to PlugFest.
Testing OCPP implementations otherwise is not ideal: as of writing, there is no OCPP 2.0 testing tool available from OCA, and other public ones are often either incomplete or unreliable.
Being able to test at PlugFest against other CSMSs in a similar stage of completion was very helpful, particularly for the initial WebSocket connection required between the client and server.
Before attending PlugFest, each company was required to implement a set of use cases to ensure that every client could at least test a subset of messages against the servers (and vice versa). The use cases specified created a varied testing environment, allowing us and others to correct any faults unearthed in our implementations.
The Symposium also served as a good opportunity to talk to other testing companies. While we were very interested in the progress of those working with OCPP, it was also beneficial to speak to those working on the EV side of things, as this is an area we'll have to tackle eventually.
The problem with talking to Testers, however, is that often they are too engaged with testing to answer any questions. It almost felt like most companies could have done with bringing along another employee to address any questions while the rest of the team could take advantage of the small amount of testing time granted to them.
PlugFest 2018: Our conclusions…
While there's no question that the Symposium both informative and helpful, there's a few things we'd like to see at the next PlugFest/testing symposium:
An OCPP client and server provided by OCA. This would improve the usefulness of testing and remove any ambiguity found in the OCPP specification
More details on the talks. While I didn't get much chance to see the talks, it would have been nice to know the technical level before going to one. OCPP veterans won't be interested in an introduction to OCPP, just as beginners would get nothing out of one that addresses the inner workings
A mid-week event. The Testing Symposium attracts companies from all over the world, but these companies have to travel back to their home countries, and – let's face it – hardly anyone likes doing that on a Saturday. This meant lots of Testers bowed out early on the Friday, leaving only half of the PlugFest participants by the end of the day. I believe that if the Symposium was held earlier in the week, more companies might have stayed longer and travelled back the day after
Ultimately, there's no doubt that the Symposium was a useful and interesting experience. The staff there were super helpful and keen, and it's rare that so many people interested in EV technology gather in one place to do a variety of testing.
It serves as a great opportunity to not only try-out new implementations, but also to meet other companies working in the same technological field.
Charge post installers – take part in our interactive poll!
Industry analysts claim 8.4 million EV charge posts need to be installed across Europe over the next 12 years to meet the EU's ambitions to reduce CO2 omissions.
That's 84 times the amount of charge posts currently available (100,000)!
Many clean energy experts warn that without sufficient investment, the EU's targets are simply unachievable.
So, charge post installers – we want to hear from you! What are you prioritising right now and what are your future technical aspirations for the industry?
Have your say, and take part in our interactive survey:
How can ByteSnap help you today?
From start-ups to blue chips, ByteSnap's embedded systems software developers are enabling companies to stay a step ahead by providing them with bespoke solutions. Maintain your competitive edge – contact us today and let your business be among them!