Low Power Remote Monitoring System features among key themes at Railtex 2015

ByteSnap's debut at the UK's biggest rail show is underway at the NEC. (Come and see us at stand V90!)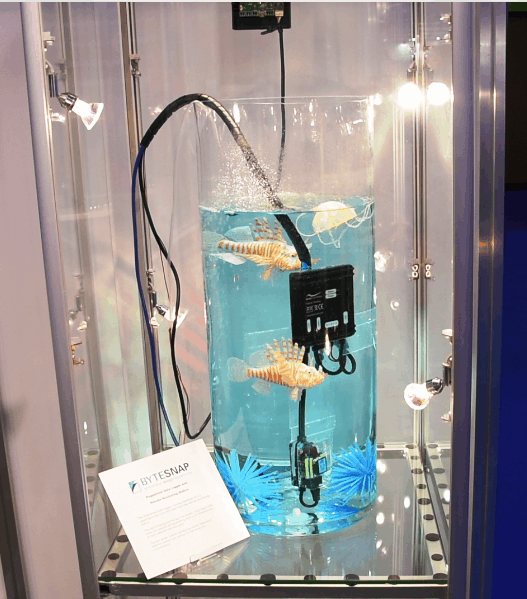 Our remote monitoring system and data logger attracted interest from visitors – as remote monitoring and asset management are of critical importance to the rail industry.
With a huge, intricate asset portfolio, Network Rail says one of its main tasks is to continually maintain and refurbish it effectively, and be aware of any rapid wear and tear as early as possible.
Remote monitoring systems help Network Rail address major infrastructure challenges, including:
– Condition monitoring of buildings and assets
– Bridge strike reduction
– Remote monitoring of electrical and signalling assets
– Remote condition monitoring of track assets
– Automated inspection of track assets

Unsurprisingly, remote monitoring and asset management are among the key themes at this year's Railtex show – and the innovative ByteSnap demo (for more technical spec see yesterday's post) caught the eye of show delegates.
In fact, we only managed to nab a few pictures of final preparations… so enjoy these views of the calm before the crowds…
Do come and visit us at Stand V90. We're there today and tomorrow – see you there!