ByteSnap Shortlisted For Two Categories in the 2022 Elektra Awards
We're excited to share that ByteSnap Design has made it to the finals of prestigious European electronics industry awards – the Elektra 2022 Awards.
The ELEKTRAs have just reached their 20th anniversary! The industry respected awards celebrate the successes of both individuals and businesses in Europe, in areas such as innovation and growth.
Our embedded systems engineers have made it onto two shortlists, in both the Design Team of the Year and IoT Project of the Year categories.
You can view the complete list of finalists, here.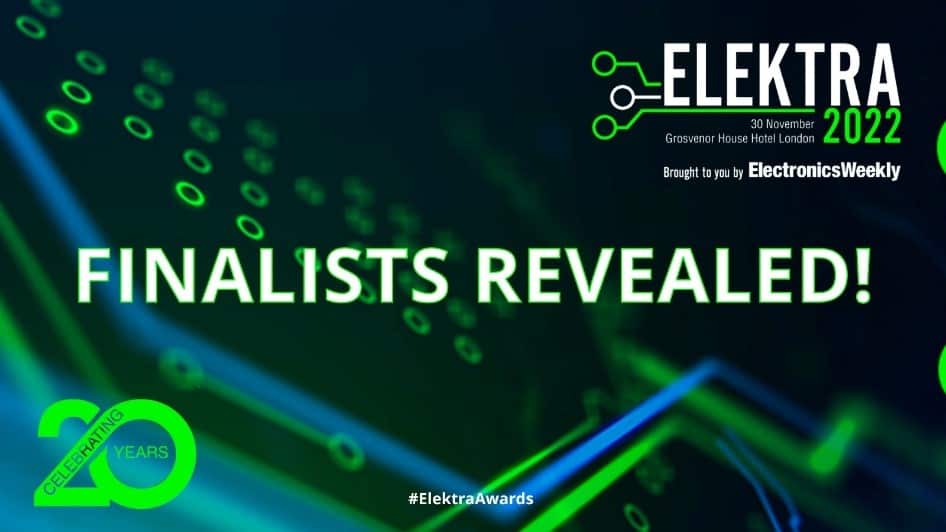 Having previously won ELEKTRA's Design Team of the Year Award in 2019, and 2011, ByteSnap are delighted to have again been recognised at leading European level for its ability to approach challenging problems in innovative ways, while demonstrating customer satisfaction.
Pictured below, ByteSnap's Technical Manager Roland and Director Dunstan with the 2019 trophy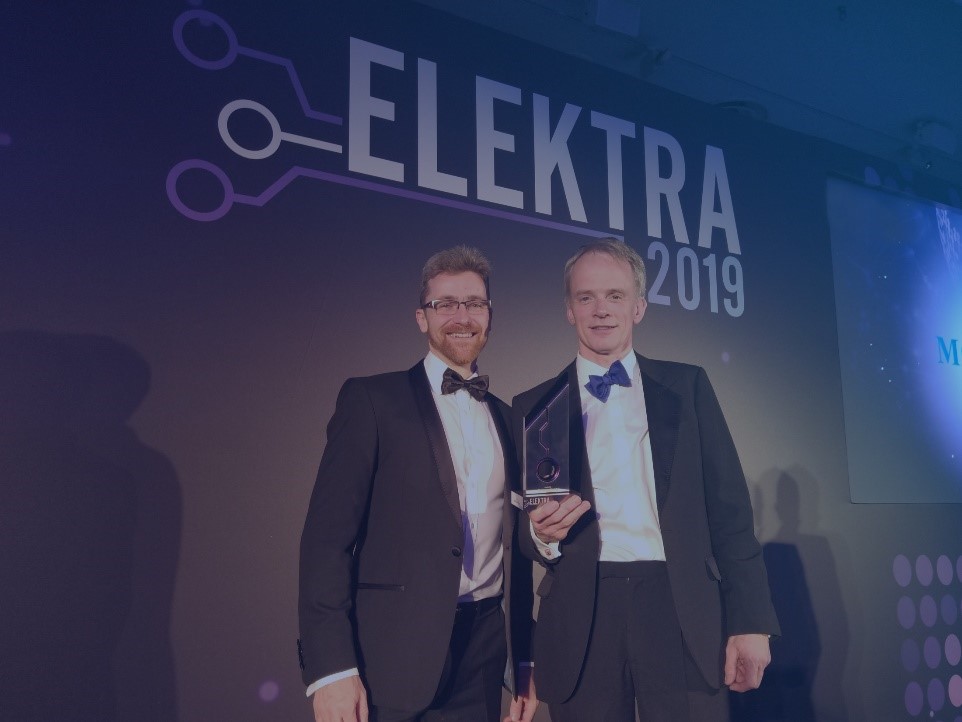 For the category of IoT Project of the Year, ByteSnap have submitted WAND RDC – an ATEX design for critical pipelines, which was developed together with Inductosense. The IoT project offers an innovative and better way of monitoring internal corrosion and erosion, especially for oil and gas pipelines, through a novel approach of deploying two processors.
"I am very pleased that we have been double shortlisted for this year's Elektra Awards. Each year, the competition gets tougher, so the nod from the robust judging panel is fantastic," says director Dunstan Power.
"A huge thank you to our engineering team, to Inductosense, and to all who were involved in the entries."
The winners will be announced at the ELEKTRA Awards 2022 gala ceremony on November 30th, at Grosvenor House Hotel in London.
We look forward to the event – fingers crossed!
How can ByteSnap help you today?
From start-ups to blue chips, ByteSnap's embedded systems software developers are enabling companies to stay a step ahead by providing them with bespoke solutions. Maintain your competitive edge – contact us today and let your business be among them!