See Our Optimized BLE Designs at the Electronics Design Show 2017
Find out how ByteSnap Design develops embedded systems with Bluetooth Low Energy – to improve efficiency, performance and to drive innovation in project developments – at the UK's biggest electronics trade show.
Yes – we're at the Electronics Design Show 2017 at Coventry's Ricoh Arena, this week – and it's been very busy so far!
Meet Dunstan, Graeme and the team on stand L22 – and discover how our award-winning consultants can help shorten your time to market.

Our demonstrations on stand reflect some recent work from our project portfolio this year – for example live streams from a 360 camera.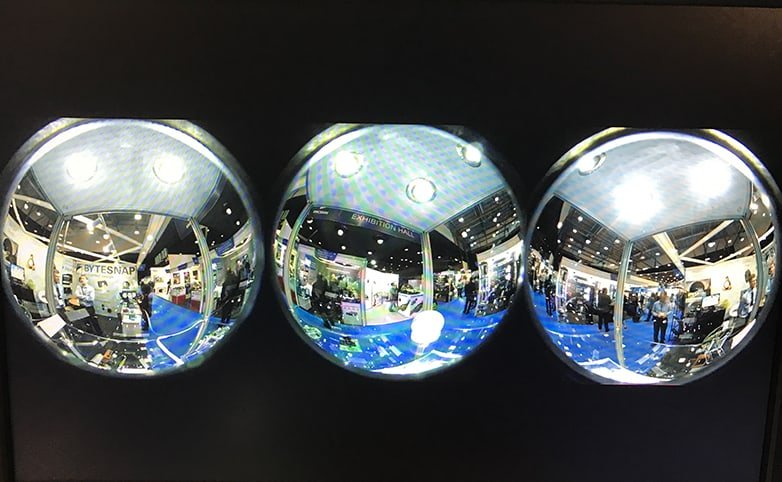 We've also designed a number of BTLE devices for customers for object detection, people tracking/detection and remote device data monitoring.
Look out for us on Stand L22 at the Electronics Design Show 2017 and see our demo – which features the trains automated using a microcontroller to give a working display of BTLE for object detection and tracking.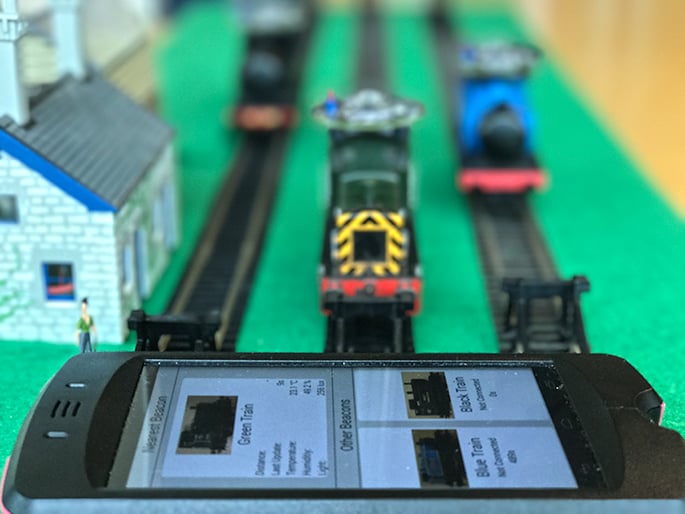 Placed on each train – a Silicon Labs-based beacon which broadcasts sensor data for temperature, humidity and light.
A custom Android device designed by ByteSnap then detects which of the trains is nearest and displays the sensor data for that puck.
The Android device itself is an example of a full custom hardware design which incorporates the normal Android features tailored for a particular vertical market.
Project applications include asset/people tracking, environmental monitoring of equipment and support for VR through detecting the proximity of objects in the real world.
ByteSnap is experienced in developing products based on both chipset and module designs to cater for different volume demands. Low power and battery devices demanding maintenance cycles in years can be demonstrated with some of these innovative designs.
To complement these devices, ByteSnap has designed embedded Linux solutions to collect information and relay to local/cloud services.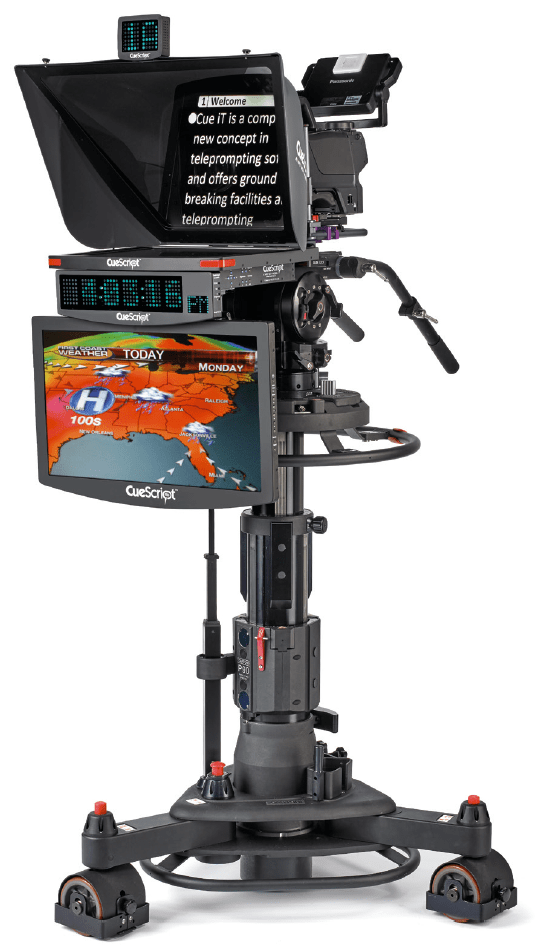 In addition, we also support clients with Android application development for system configuration and control through local/web services.
Embedded Linux Development for Global Broadcast Supplier
One of our projects this year has involved providing embedded Linux solutions for CueScript, a leading global supplier of teleprompter systems and peripherals. This has been coupled with the use of SnapUI for application development.
This system has the speed and performance required by CueScript's next generation of real-time teleprompters which are now being used in newsrooms around the world.
"Over the past few months we've delivered a range of products across multiple verticals –battery-powered, mains-powered, long-range, short-range devices… we design flexibly and creatively to meet our clients' custom requirements," says Director Graeme Wintle.
"Our consultants, specialists in embedded hardware, firmware, operating systems and more, collectively have hundreds of man-hours experience in delivering wireless low power products."
Meet ByteSnap's consultants at the Electronics Design Show 2017 to discuss how our expertise across the embedded systems stack can accelerate your time to market.
See you there!