See ByteSnap and Versinetic at Embedded World DIGITAL 2021
ByteSnap Design and new EV charging division Versinetic will be exhibiting the latest products and services at Embedded World DIGITAL 2021 on 1-5 March.

For a sneak preview of the stand, and our Director Dunstan Power's presentation, head over to the Versinetic site…
ByteSnap at Embedded World in previous years
2018 – ByteSnap demonstrated a home security app developed using SnapUI, our flagship User Interface Development Framework, running on NXP's i.MX7ULP. SnapUI was able to run the program at 60 fps while only using 20% of the processing power.
2019 – ByteSnap provided a SnapUI smart oven demo for the NXP stand, with interactive touch-screen GUI for participants.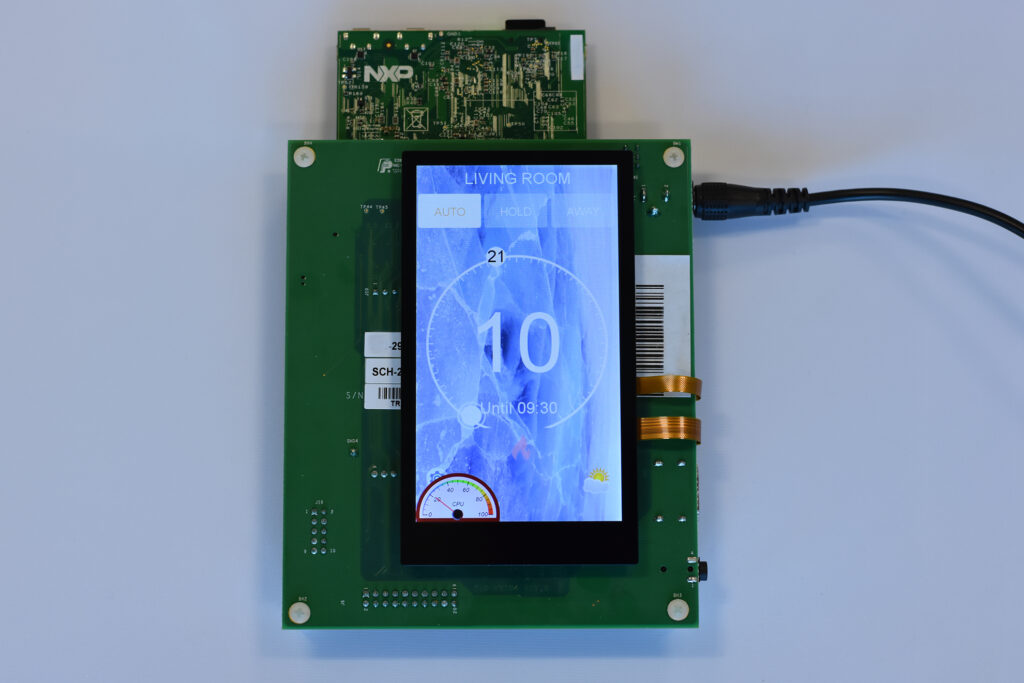 More About Embedded World DIGITAL 2021
One of the leading global trade shows for embedded systems, Embedded World, is taking place online, 1st-5th March. You can register for free registration using the ByteSnap-Versinetic promo code: ew21460021.
This year's event will carry over most aspects of the in-person exhibition, with a high-quality seminar program and two-day conference.
In addition, the show is now more international than ever as visitors are able to login from home for instant access to the latest cutting-edge embedded technology, from IoT and Industrial to eMobility.
Book time with the ByteSnap and Versinetic teams at Embedded World
Connect with the ByteSnap and Versinetic teams who will be available throughout the five-day show. This is an opportunity to easily book some time to discuss your outsourcing requirements and discover how ByteSnap and Versinetic can help deliver your concept to market.
Alternatively, contact us directly below to book in some time with our engineering & development consultants.
How can ByteSnap help with the development of your next-generation project?
From start-ups to blue chips, ByteSnap's electronic design engineers are providing cutting-edge solutions for electronic products and devices to accelerate time-to-market.
Contact us with any queries, we would love to hear from you.