BYTESNAP TO SHOWCASE NEW QNX DEVELOPMENT SERVICES AT SOUTHERN MANUFACTURING AND ELECTRONICS 2019
Visit ByteSnap Design at the Southern Manufacturing and Electronics 2019 show and find out how our motor control expertise and User Interface development for mission-critical applications can help accelerate your product design projects.

One of the UK's leading electronics manufacturing and design trade shows, Southern Manufacturing and Electronics 2019, is at Farnborough, Hampshire on 5th-7th February.
See us at stand C90, where we'll be unveiling our new QNX development services and displaying the newest version of ByteSnap's flagship product SnapUI – specially rebuilt for the QNX platform.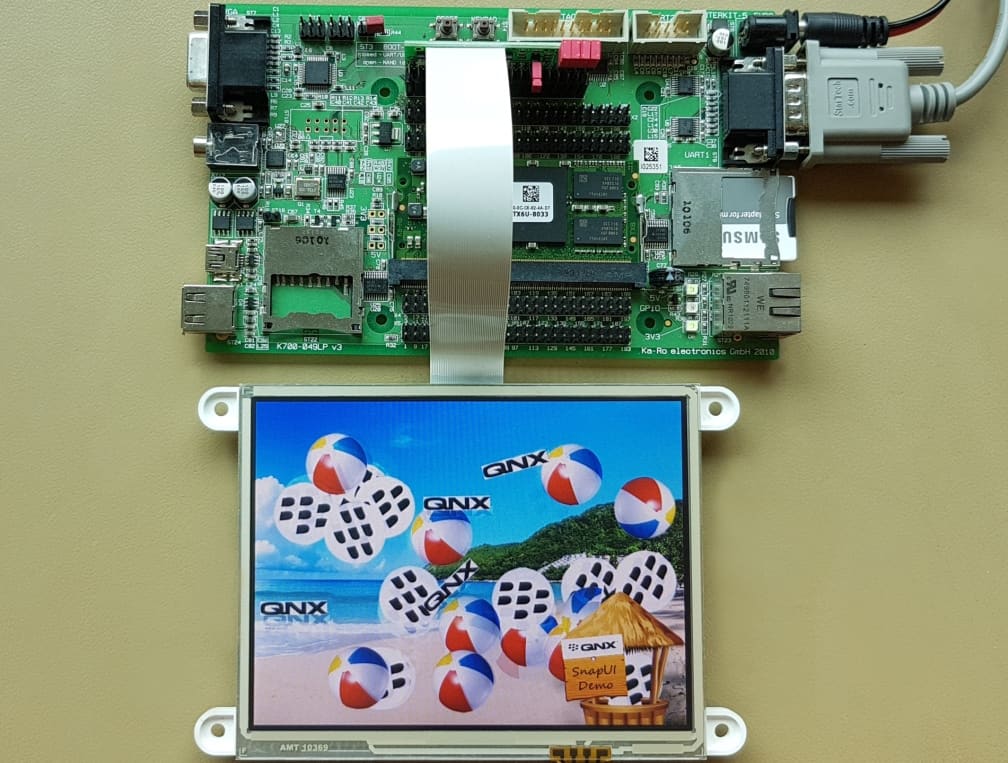 SnapUI QNX running on the Karo Module
"Our demonstration features QNX on an iMX6 platform running our SnapUI user interface," says ByteSnap Director Graeme Wintle. "This combination provides a high reliability system with our easy-to-use accelerated OpenGL graphics framework."
Embedded software specialists at ByteSnap have SnapUI running on QNX on various iMX6 platforms; and also on the Karo platform in collaboration with distributor/developer Direct Insight.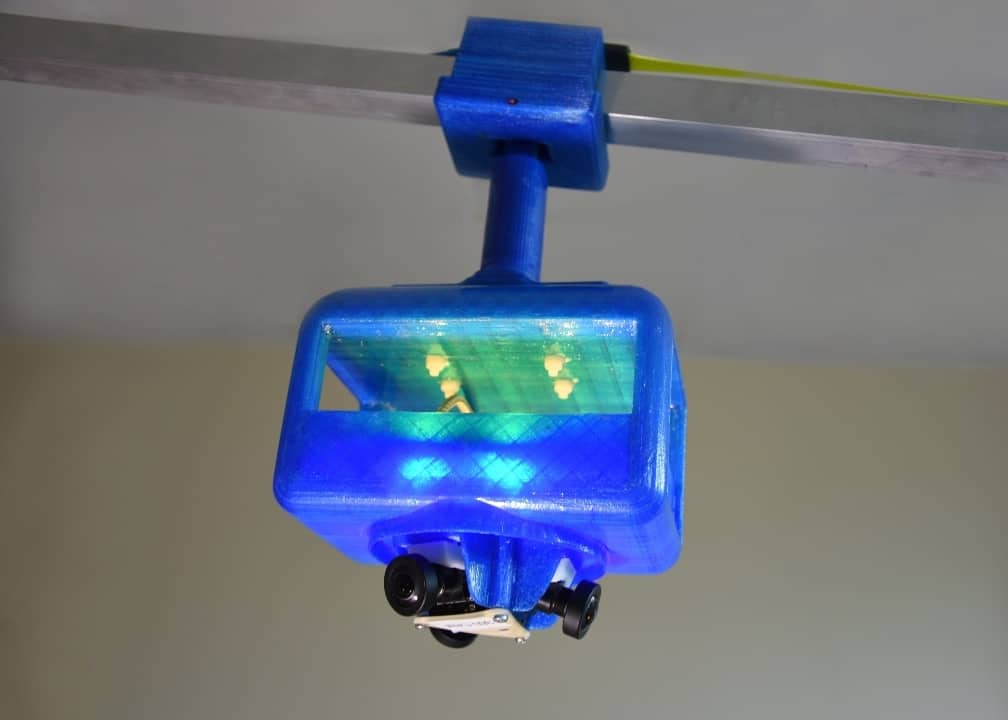 ByteSnap motor control development demo with 360 camera
Motor Control Design Demonstration at Southern Manufacturing and Electronics 2019
Also on Stand C90, an overhead cable car demonstration will show how our engineers use motor control design skills to optimise product development.
The 3D-printed cable car houses a 360-degree camera (with architecture built by ByteSnap) which will send data to a PC, which will then display stitched-together footage.
Director, Graeme Wintle continues: "Our Alpine cable car demo shows our development of hardware and software of a 360 camera coupled with an embedded motor control unit and OpenGL image processing to display a full stitched image in real-time on an i.MX8 embedded system. The demo shows off our skills from hard real-time systems, Linux embedded system and OpenGL application development."
In addition, ByteSnap's consultants will discuss their experience in developing products for the electric vehicle charging market.
Among ByteSnap's significant recent design wins – a next generation Vehicle-to-Grid project in which ByteSnap is developing an OCPP module and companion Android app.
Meet ByteSnap's consultants on Stand C90 at Southern Manufacturing and Electronics 2019 to discuss how its embedded systems expertise can accelerate your time-to-market
Further reading
Southern Manufacturing and Electronics 2019 Show
How can ByteSnap help you today?
From start-ups to blue chips, ByteSnap's embedded systems developers are enabling companies to stay a step ahead by providing them with bespoke solutions. Maintain your competitive edge – contact us today and find out how we can optimise your product development!