See Us at Southern Manufacturing & Electronics 2018, 6-8 February 2018
ByteSnap showcasing 360 camera architecture, BLE module & chipset development services
See our latest project demos at one of the UK's largest engineering trade shows – Southern Manufacturing and Electronics 2018.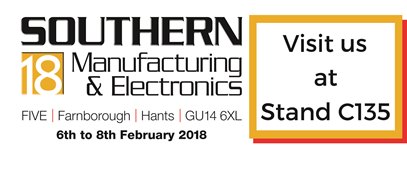 360 camera architecture design
On stand C135, a 360 camera engineering prototype; discover how ByteSnap's industry-leading track record in systems engineering helped client Glorious Labs develop a high performance 360 camera for low light environments.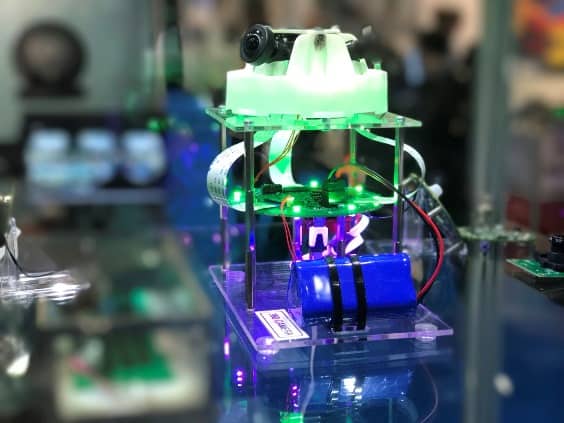 We conducted a critical feasibility study to identify core components; sensors and lenses. ByteSnap then designed the architecture for Glorious Labs within a mechanically space-constrained, complex enclosure – encompassing lenses, battery and thermal solutions.
Benefits included a 4-fold improvement in video processing performance, extended battery life and greatly enhanced image quality.
Bluetooth Light Energy demo
Also on stand, a Bluetooth Low Energy demonstration, with toy trains automated using a microcontroller – a working display of BTLE for object detection and tracking.
ByteSnap has designed several of BTLE devices in project applications including asset/people tracking, environmental monitoring of equipment and support for VR through detecting the proximity of objects in the real world.
Embedded Linux solutions & SnapUI
Our specialists are experienced in developing products based on chipset and module designs catering for different volume demands. Low power and battery devices demanding maintenance cycles in years can be demonstrated with these innovative designs.
We'll also showcase embedded Linux solutions to collect information and relay to local/cloud services.

And you'll be able to see an embedded Linux project for leading global teleprompter systems supplier CueScript, which will also be on display to demonstrate the benefits of our UI development framework, SnapUI.
Meet ByteSnap's consultants on Stand C135 to discuss how our expertise across the embedded systems stack can accelerate your time to market.