SnapUI at Embedded World 2019
ByteSnap is back at the world's largest embedded electronics trade show this month – with a demonstration of our highly flexible UI framework.
Our interactive cooker control demo will be running SnapUI Linux on NXP's much-anticipated i.MX7ULP processor at Embedded World 2019 in Nuremberg, Germany.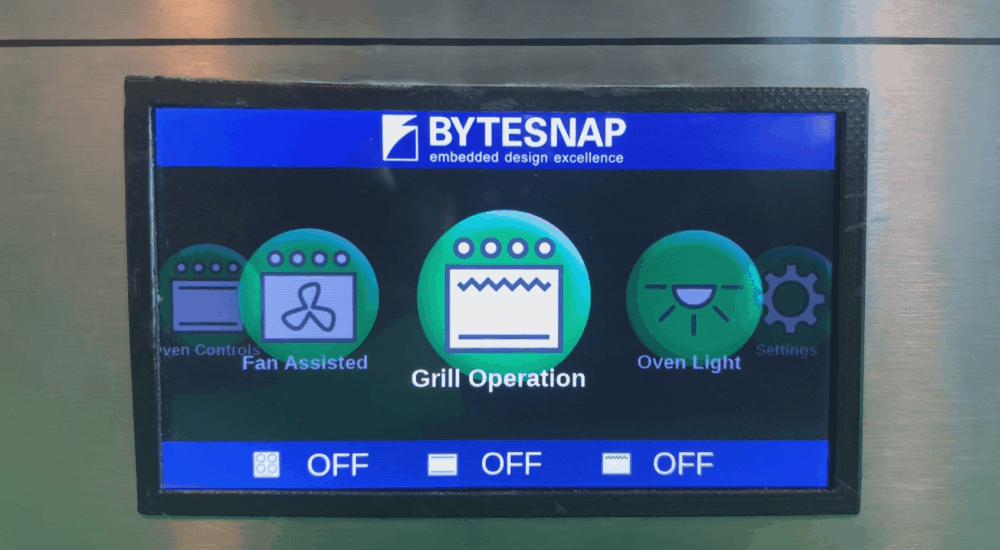 SnapUI is ByteSnap's high-efficiency graphic framework which allows you to create high performance user interfaces for low power devices.
ByteSnap Director Graeme Wintle says "We are very excited showing SnapUI working on the 7ULP, it demonstrates the efficiency and versatility of the framework on such a low power device."
The demonstration uses the SnapUI framework to render using the OpenGL accelerated GPU of the i.MX7 ULP.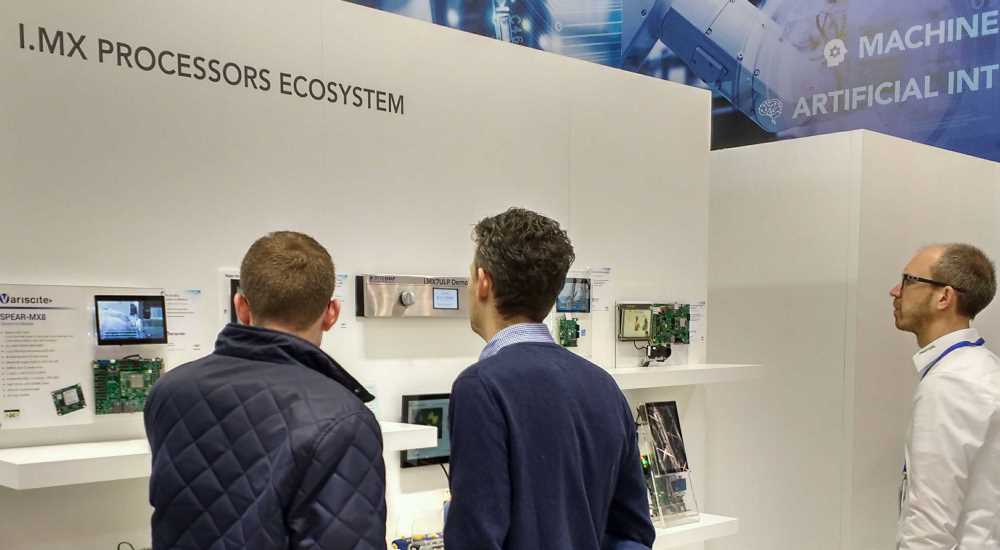 SnapUI can render content at an adaptive frame rate to minimise power usage whilst retaining a responsive and rich user experience.
CPU utilisation in the demo can be as low as 10% whilst rendering complex GPU content.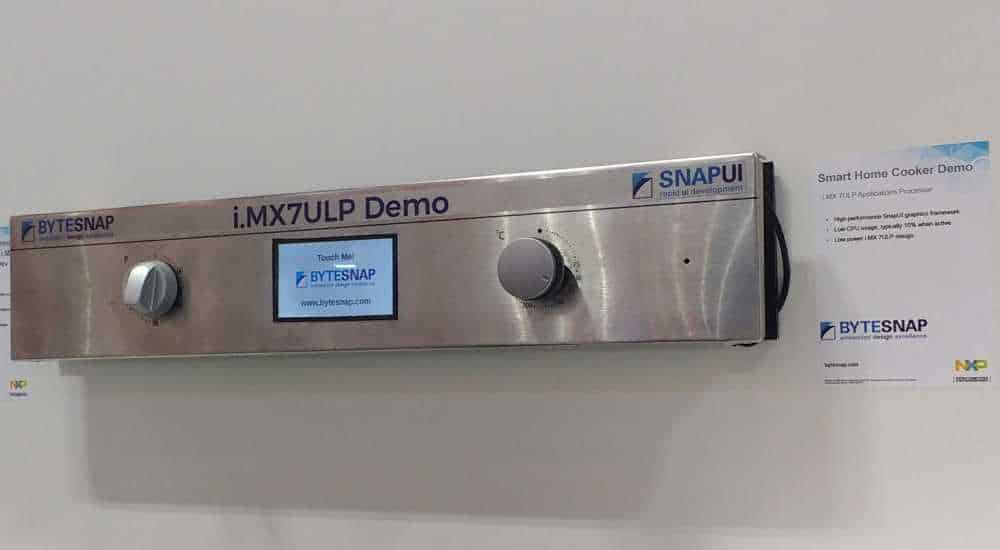 The smart cooker display demonstrates that the combination of SnapUI Linux and the i.MX7ULP offers flexibility and ultra-low power to product developers, particularly those in the wearable tech sector.
As Approved Engineering Consultants for NXP, ByteSnap's demo will be featured on the NXP stand, Booth 4A-220, at Nuremberg Exhibition Centre from 26th – 28th February.
Embedded World 2019 is the biggest embedded systems industry trade show in the world; there were 30,000 visitors last year taking in the latest design, devices and best practice.
If you're visiting Embedded World 2019 – drop in at Booth 4A-220 and say hello to Roland and Robert from our team!

How can ByteSnap help you today?
From start-ups to blue chips, ByteSnap's embedded systems software developers are enabling companies to stay a step ahead by providing them with bespoke solutions. Maintain your competitive edge – contact us today and let your business be among them!