ByteSnap To Speak About Embedded Linux Device Security at EDS Reconnect
ByteSnap will be returning to the Engineering Design Show's two-day virtual event, where one of our expert engineers will be talking about Security Practices for Embedded Linux IoT Devices.
EDS Reconnect is the UK's only virtual event entirely dedicated to engineering, electronics and embedded design. It takes place 27th & 28th April 2022.
ByteSnap's speaker slot – all things Linux
ByteSnap Design's Senior Embedded Linux Programmer will be giving a 25-minute presentation at the event on the topic of: Security Practices for Embedded Linux IoT Devices.
127 new IoT devices are being connected to the web per second.
Industry analysts predict that by 2025, there'll be 75 billion connected devices overall worldwide.
Consequently, IoT security remains one of the hottest topics in electronics product design. Whilst it is essential to ensure that your smart devices feature advanced protection, securing the Linux device ecosystem is a complex undertaking.
Join ByteSnap as we take you through Linux IoT security best practices to deliver robust, secure Linux devices every time. Topics include security for applications processors running Embedded Linux for IoT applications and robust countermeasures for various attack vectors.
The talk will be followed by a live Q&A.
EDS Reconnect 2022 – what's in it for you
Last year the event saw 1500 attendees globally, and so the e-Event returns by popular demand. The organisers will provide a virtual space for the industry to network, learn and share best-practice.
Reasons to attend include:
• Connecting with leading suppliers and supply chain partners
• Finding out the latest industry news and about cutting-edge technology
• Watching innovative presentations, lead by industry experts
• No travel expenses necessary – participate from anywhere
• It's completely FREE to attend!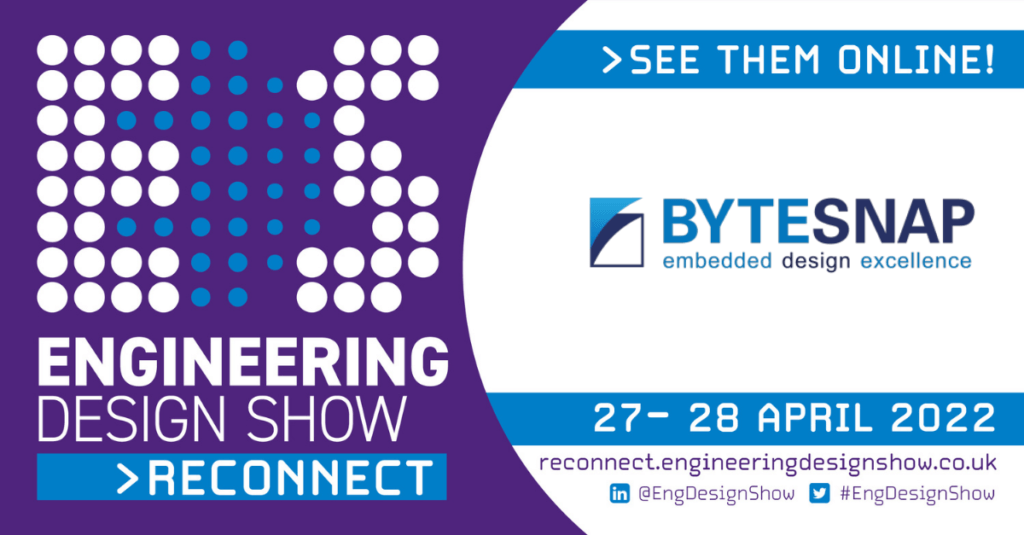 Register now for free!
You can still register for the virtual event, where you can benefit from direct access to the latest products, services and innovations available to the engineering sector.
Get your ticket now – and we'll see you at our Embedded Linux Talk!
From Linux kernel development, to porting applications, ByteSnap's embedded Linux developers are enabling companies to stay ahead by providing bespoke embedded system solutions.
For more information on our embedded Linux development services visit our web page or contact us today to find out how we can help with your project.
Find out more here.