Throwback Thursday: How The Wolf Run Was Won
Now the bumps, bruises, aches and scrapes have finally worn off, we're taking a Throwback Thursday moment to relive the gruelling challenge undertaken by our ByteSnap Wolves…

ByteSnap Wolves l-r: Chris, Roland, Dunstan, Graeme & Mike
…the Summer Wolf Run –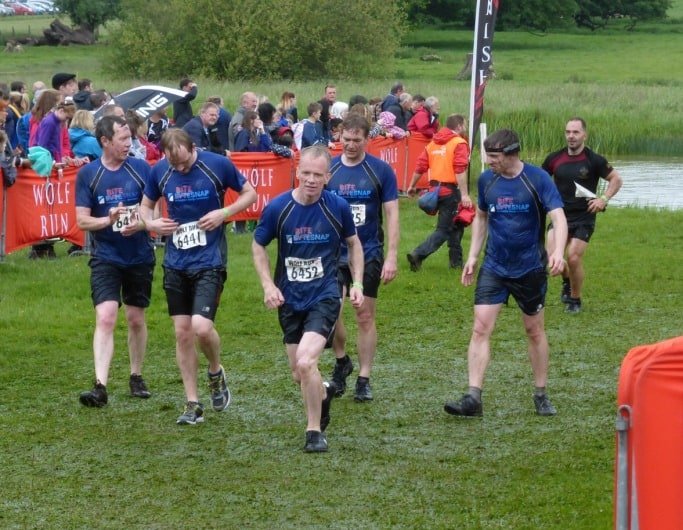 – a 10K endurance course littered with obstacles and tonnes of mud.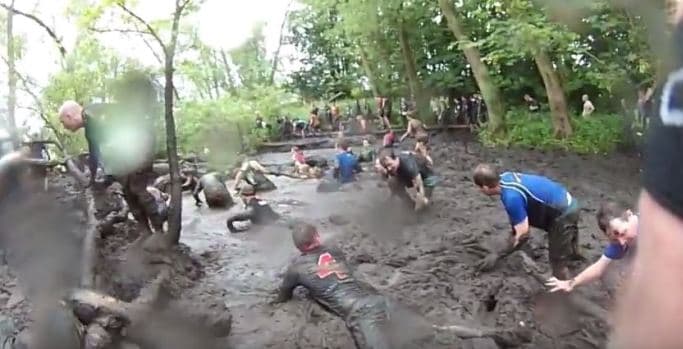 The Wolf in the event title stands for Woods, Obstacles, Lakes and Fields.
And as you can see – it's not for the faint-hearted!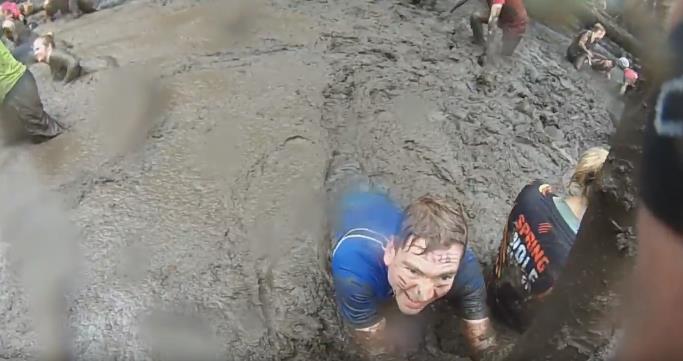 The ByteSnap Wolves: our Directors Dunstan and Graeme, Software Engineer Chris and Alpha Wolf/Pack Leader Roland, our Technical Manager.
The ByteSnap Wolves all did several weeks of preparation beforehand. Dean, who was part of the original squad, unfortunately had to drop out at the last minute and was gamely replaced by Graeme's mate Mike.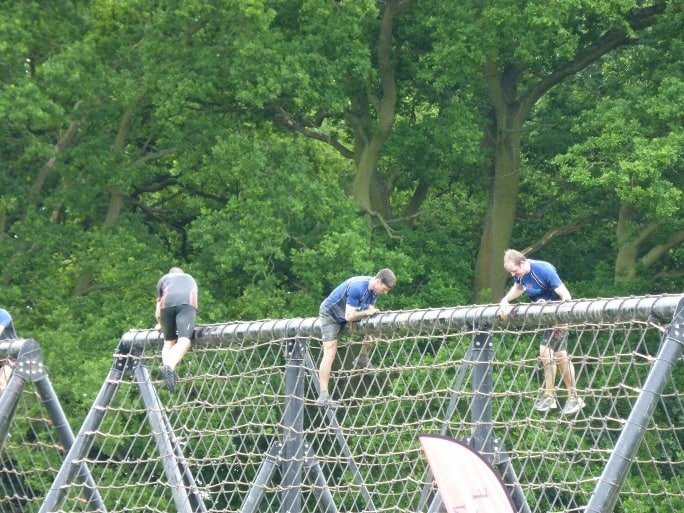 "We completed the course in just over two hours in the end, so we're pretty pleased with that – really enjoyed it." said Dunstan. "I didn't find it too rough, as I'd done a couple of 10k runs in training beforehand, so I didn't feel too battered afterwards either.
"As it turned out, there were hundreds of people taking part and no one raced, really. The way to "win" was just to enjoy it, and help others along the way to the finish line."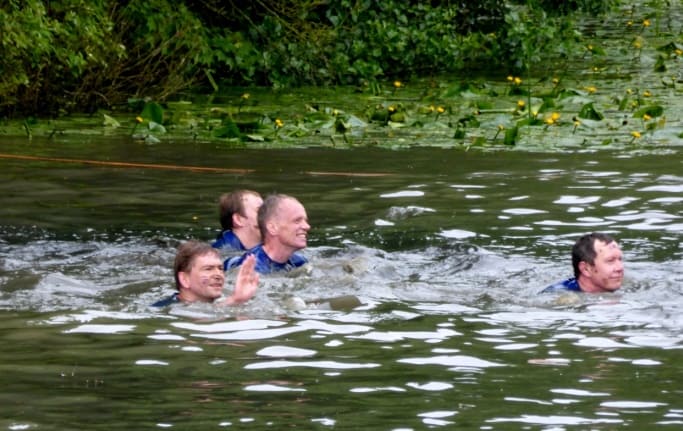 Graeme has given the Wolf Run a firm thumbs up; "It was great fun! The only thing is the mud gets very thick in places to the point where it's almost impossible to move. But there're always people around willing to help; the general commeraderie among everyone taking part was really nice, actually."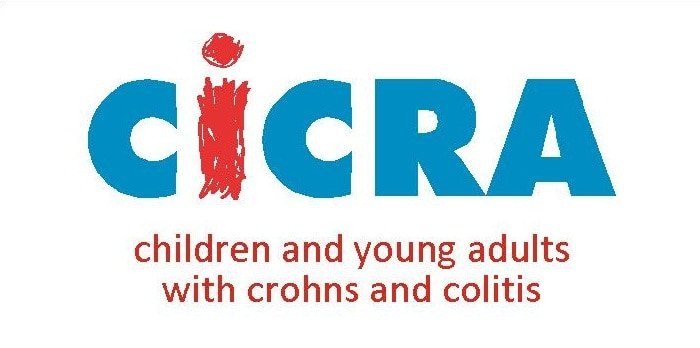 Wizz through these "Access All Areas" highlights of ByteSnap's Wolf Run

ByteSnap's first Wolf Run – at Stanford Hall, Leicestershire in June – has raised hundreds of pounds for CiCRA – a charity which supports young people across the UK who suffer from chronic inflammatory bowel disease, and their families.
Many thanks to everyone who made a donation! (If you'd like to help CiCRA, check out our JustGiving page.)
"The Wolf Run? Fantastic," reflected Roland, "My advice would be to train – whether it's in the gym or going jogging or workouts at home – just be prepared and eat sensibly. Optimum fitness levels are essential. Get in touch with the Wolf Run organisers for more on this – that's what I did.
"On the big day, don't forget to wear gloves and make sure you're using footwear you don't mind binning afterwards! Enjoy the Wolf Run – I'm already planning to do another one!"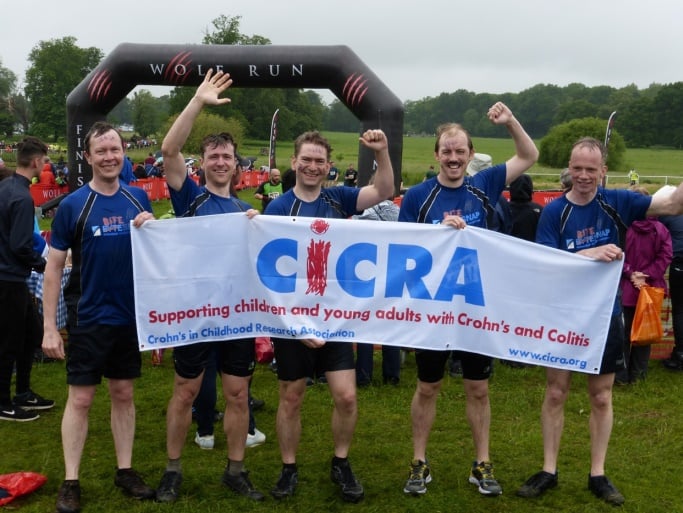 Well done ByteSnap Wolves! l-r: Mike, Roland, Graeme, Chris & Dunstan