IoT Insights: 5 conservative industries being transformed by IoT
Manufacturing, construction, rail, automotive and healthcare: these five vital markets are witnessing growing adoption of the Internet of Things (IoT).
Much of this expansion is down to a marked reduction in risk. For instance, if a TV doesn't work it's annoying but there is no wider impact. In a traditionally conservative industry sector, if a factory can't run, tens of thousands of pounds can be lost. In medical and digital health markets, if a sensor doesn't function correctly, someone could even die.
As the IoT has matured rapidly to reach the mainstream, the perception is that billions of devices, networks, software and apps are more reliable. The evolution of IoT platforms and standards has contributed significantly to this. For example, Bluetooth 5.0 and Wi-Fi enhancements offer improved speed and greater range.
This convergence of trust and maturity will see accelerated adoption in the following markets and sectors:
Healthcare: IoT medical devices
The IoT medical devices market is expected to increase worldwide from $20.59 billion in 2018 to $63.43 billion by 2023 – according to MarketsandMarkets.[1]
Key drivers include:
improved connectivity platforms
an increase in government-backed digital health initiatives
the evolution of high-speed networking technologies
the growing penetration of smartphones, tablets, and other mobile platforms in healthcare services
Countries such as the US, Germany, the UK, France and Italy are at the forefront of this healthcare IoT trend due to a historically strong healthcare industry market presence.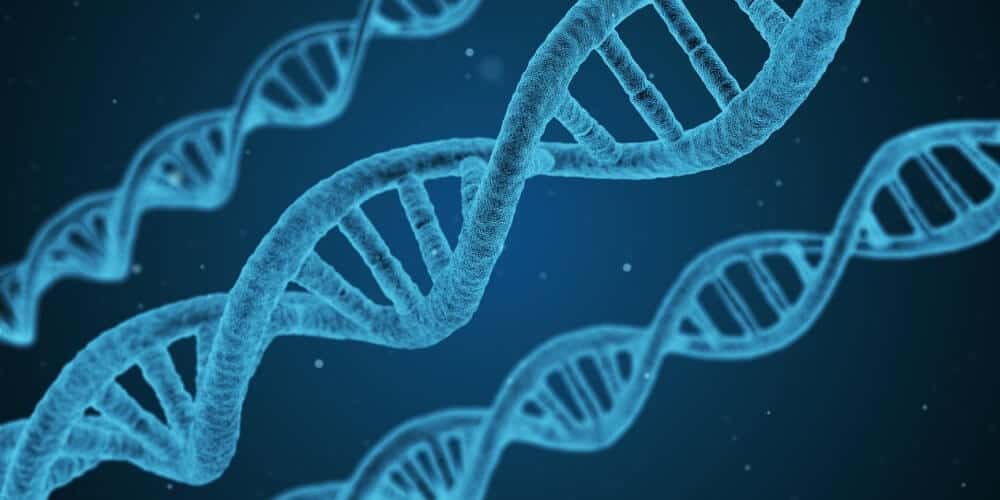 IoT is being used as a method of cost-reduction and also to improve the quality of healthcare provision. Simple embedded digital tools are already being piloted at large scale to mitigate infection risk around medical instruments. In addition, motion sensors, smart threads and sticker or patch sensors have improved in their fidelity – tracking everything from cardiac readouts to body chemistry and sleep patterns.
Samples of IoT/IoT devices in the healthcare sector:
Connected inhalers
The most immediate use for IoT technology in healthcare is to ensure adherence. Adding sensors to medicines or delivery mechanisms enables doctors to keep accurate track of whether patients are sticking to their treatment plan.
This provides motivation as well as clarity for patients. Smart devices connected to mobile apps allow patients to receive reminders and monitors their own adherence.
Novartis is undertaking connected inhaler research with both Qualcomm and Propeller Health, developing inhalers for chronic obstructive pulmonary disease (COPD).[3] Propeller's Breezhaler device[4] connects to its digital platform via a sensor, passively recording and transmitting usage data.
Ingestible sensors
Proteus Digital Health[5] and its ingestible sensors is another example of digital medicine. Again, the chief purpose of this technology, trialled with an antipsychotic and a hypertension pill, is to monitor adherence. In this case, the pill dissolves in the stomach and produces a small signal which is picked up by a sensor worn on the body, which relays the data to a smartphone app.
Environment monitoring
The Hark Platform is an all-in-one monitoring system, which works alongside a user's existing infrastructure. Covering a range of industries, including pharmaceuticals, smart buildings and smart cities, Hark monitors, stores, and analyses business-critical data with its easy-to-use software from anywhere in the world. The system wirelessly collects data from industry standard sensors – including CO2, temperature, and humidity.
Another monitoring technology is Logicall, a wireless temperature monitoring solution which offers a versatile system to monitor almost any parameter in laboratory environments.
A single sensor monitors temperature/humidity/light/door open or close – offering an effective, low-cost monitoring solution for many different applications. With a battery life of up to three years, these small sensors offer great versatility. Other parameters can also be measured using separate sensors, such as movement and energy consumption.
Manufacturing and industry 4.0
Market Research Future predicts that the global Industrial Internet of Things (IIoT) platform market is set to reach the value of $751 million by the end of 2023.[6]
In 2019, we'll see more attempts by manufacturers to leverage Industrial IoT to bring whole facilities online as 'fully connected' factories, warehouses, and distribution centres.
Samples of IoT in the manufacturing sector:
Smart robotics
Power and robotics firm ABB is one of the most visible to embrace the concept of predictive maintenance. ABB use connected sensors to monitor its robots' maintenance needs — across five continents — and trigger repairs before parts break.
Also related to IoT is the company's collaborative robotics. Its YuMi model[7], which was designed to collaborate alongside humans, can accept input via Ethernet and industrial protocols like Profibus and DeviceNet.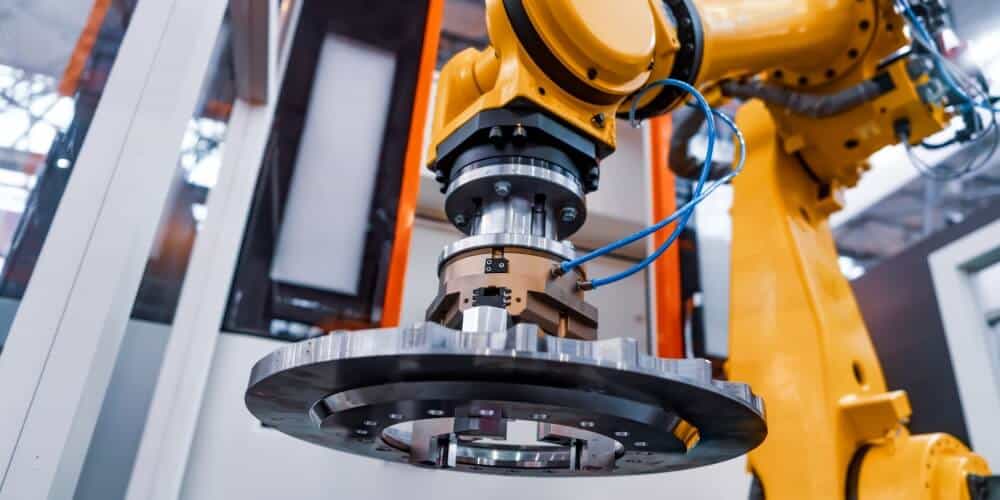 Factory of the future
To tackle the complexity of building an airliner, Airbus has launched[8] a digital manufacturing initiative known as Factory of the Future to streamline operations and bolster production capacity. The company has integrated sensors to tools and machines on the shop floor and given workers wearable technology — including industrial smart glasses – to reduce errors and bolster safety in the workplace. In one procedure, known as cabin-seat marking, the wearables enabled a 500% improvement in productivity while nearly eliminating errors.[9]
Industrial pump controller
At ByteSnap, we recently developed a connected industrial pump controller. The original design operated on a simple, on/off basis with no diagnostics or control of motor parameters and power curves. The new designs can be connected to through a secure WiFi network to analyse performance, carry out diagnostics and change parameters. This will save maintenance costs and improve reliability.
Automotive
IoT will continue to enhance the way both traditionally driven and driverless vehicles interact with their users, based on real-time data. While the automobile display panel is the most common and long-standing example of basic IoT dashboarding, not much has changed for decades from typical engine, oil, and petrol tank indicators.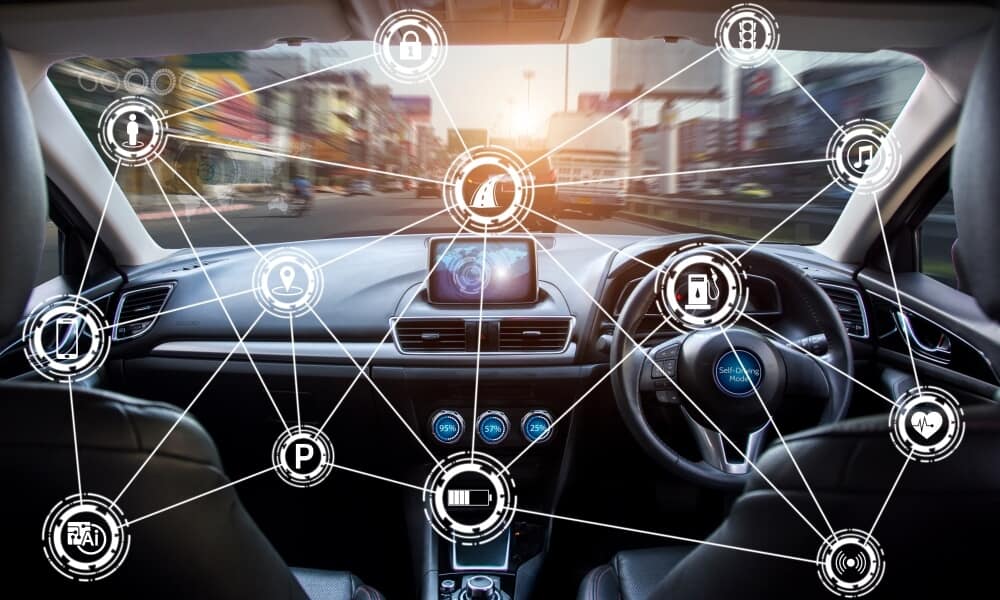 In 2019, more of these indicators, such as tyre pressure, will not only be available in dashboard readouts, but they will also actively interact with users' phones, making the total management and awareness of vehicles more commonplace and engaged. Outside the vehicle itself, IoT proliferation among fleets of vehicles can interact with smart grids to predict traffic conditions.
Samples of IoT in the automotive sector:
Parking
Using in-ground parking sensors gives parking operators a detailed understanding of occupancy and consumer behaviour across large areas, which could be used to dynamically adjust rates at meters. This can help achieve on-street occupancy rates of up to 60–80%, as illustrated by SFpark in the US. Sensors may feature duel-detection magnetic and infrared technology to optimise vehicle detection measuring, as SENSIT systems recently installed in Dubai and Izmir city show. Furthermore, camera/sensor hybrid technology makes it possible to judge the dimensions of cars entering car parks or residential areas and match them to the dimensions of available spaces.[10]
Connected vehicles
Cooperative Intelligent Transportation Systems (C-ITS) in the U.S., Europe, and Asia enable connected vehicles to communicate with each other, with traffic control systems, and with roadside infrastructure. Here is why they are crucial to the growth of the connected car ecosystem:
Vehicle-to-Vehicle (V2V), Vehicle-to-Everything (V2X), and Vehicle-to-Infrastructure (V2I) communications will form a symbiotic relationship between cars and city traffic systems. The result will be more efficient use of public thoroughfares, reduced travel time, improved vehicle safety, reduced fuel consumption, and less environmental impact.
With connected traffic systems that monitor and analyse traffic patterns, engineers and city planners can better plan for improvements to the city transportation infrastructure. Intelligent, connected cities will better accommodate the fully-autonomous vehicles that are certain to be on the road, sooner or later.
Connected cars can receive direct messages concerning road construction, with GPS automatically providing an alternate route.[11]
Driverless cars
"Driverless," "autonomous" and "self-driving" are all terms that have come to mean pretty much the same thing: a vehicle that can drive itself with no human intervention required, at least under some circumstances. The companies racing to develop the first driverless car include major automakers and technology companies.
The first truly driverless car will be a game-changer. But don't expect to see widespread acceptance and production of driverless cars for at least another decade due to the need for a connected infrastructure and advancement of other technologies, such as V2V.
AI interfaces
Automakers are looking to provide artificial intelligence (AI) software in a vehicle's infotainment system. The AI would serve as a virtual personal assistant with the ability to respond to voice commands and proactively guide drivers in collaboration with its navigation system. Automakers are expected to introduce models with AI interfaces as early as 2019 or 2020.[12]
But that's not all. With the increasing use of sensors, machine learning and other technologies that collect and share data, AI will be key to making sense of everything.
Smart charging
Rising demand for electric vehicles worldwide is being driven by changes in consumer trends and behaviours – as well as government regulation designed to clean up our environment.
The increasing numbers of vehicles that use electricity highlighted a general lack of EV charger points. We must avoid overloading the supply network when plugging-in thousands of vehicles to charge.
The UK government has announced that any charge point that is eligible for the OLEV grant must be "smart" from 1st July 2019. This means charge points must be controllable to help load balance the electricity supply network and prevent overload and permanent damage.
Fortunately, technologies are available which can be applied to new and existing charge points. RAY is a smart charge point communications controller supporting both AC charge points and DC chargers using the latest communication standards.
Construction
Infoholic Research's report predicts that global IoT in the construction industry will grow at a CAGR of 16.9% during the forecast period 2019–2024.[13]
Some of the major areas where IoT could be deployed in the construction industry are remote support and operation, equipment servicing, fleet management, fuel savings, and for BIM (building information modelling). With the implementation of IoT systems, the construction companies can save time and cost.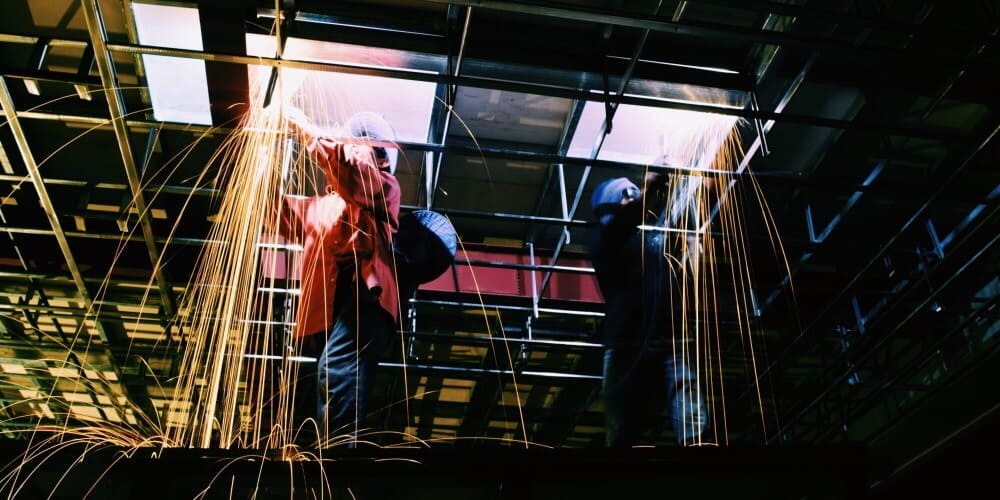 The global IoT market in the construction industry is categorised based on the presence of diversified small and large vendors. As large players such as Cisco and Caterpillar are increasing their footprint, small vendors are competing with them in the global market by maintaining competitive pricing and customised product offering. By entering into alliances and strategic partnerships with other players in the market, global vendors are set to experience growth.[14]
Samples of IoT in the construction sector:
Improved worker safety
SolePower's integrated, self-powered device in its footwear provides real-time location and data tracking of the workforce. Beyond the obvious accountability and emergency response features, this wearable can pre-emptively identify fatigued employees by the change in their gait along with a few other parameters.
Productivity measurements can be developed by task as fatigue increases, calibrating the point of diminishing return. As the construction industry progresses, imagine a fully integrated project where all workers were equipped with this wearable. This data could identify scheduling conflicts, delays and impacts. Assessing overall productivity by trade and keeping a running log of all activity on site would support claims and provide definitive information for a "measured mile" impact analysis.[15]
Real-time reporting
With eSUB's daily report module, you can create detailed daily logs tracking weather, crew mix, labour performed, delay and disruption hours, accident reports, equipment, visitors and comments. Track internal issues as well as submit standard forms to the GC. Dailies track actual labour progress against estimates for up to date labour productivity.
Rail
The global Smart Railways Market was worth $12.05 billion in 2017, and is projected to reach $27.62 billion by 2023, at a CAGR of 14.83%, during the forecast period of 2018-2023.
Samples of IoT in the rail sector:
Engine temperature monitoring
Industrial manufacturing giant Siemens is using IoT technology to monitor engine temperature, rail vibrations, system operations, and meteorological information. This "internet of trains" concept will increasingly be adopted across the industry to improve service and safety and help rail companies secure greater return on their investment.
Crowd management
In the Netherlands, train operators are already measuring passenger numbers and their footfall and using the data to manage the flow of crowds around their train platforms and stations and keep the passengers moving freely. This will become more essential as passenger numbers rise.
Maintenance to improve passenger safety
The Taiwan High Speed Rail Corporation built an advanced system capable of automatically triggering maintenance activities by detecting potential problems in the network and — through automated alarms — addressing the problem before it becomes a risk to passenger safety. Monitoring and telemetry systems track and report the condition of over 320,000 assets, such as trains and tracks. As a result, 99.15 percent of train arrivals and departures to within six seconds of the scheduled time, and ridership has grown rapidly.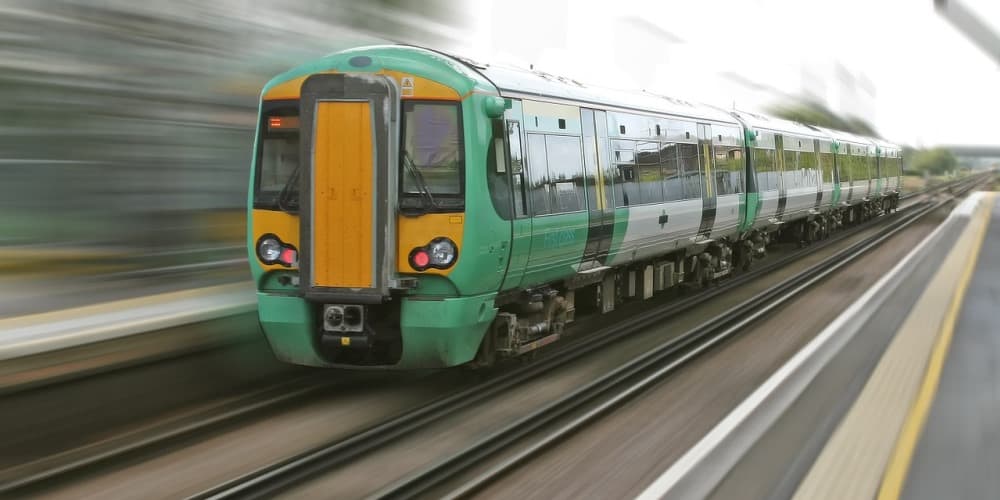 Better product development
Rail OEMs and operators can leverage IoT not only for better operations with the given infrastructure but also in the manufacturing processes of locomotives, wagons and train coaches.
Feedback on manufacturing processes is an inherent part of product development with the Internet of Things concept. Engineers can use analytics with operations and performance data to derive valuable, actionable insights. This helps them understand the manufacturing procedures more dynamically and enhance a final product's quality sooner than in traditional methods. Continuous engineering and IoT can help to quicken the delivery of more sophisticated and connected products in the rail industry.
Conclusion
As IIoT continues to mature as a whole, it is certain that Industrial applications will continue to diversify, in parallel with increased levels of implementation. From healthcare to automotive, manufacturing to rail, exciting times lie ahead as new efficiencies are found and safety and customer service levels increase.
The future for the sector is bright indeed.
[1] https://www.prnewswire.com/news-releases/iot-medical-devices-market-worth-63-43-billion-by-2023-891861936.html
[3] https://www.mobihealthnews.com/content/novartis-qualcomm-life-develop-connected-inhaler-copd
[4]https://www.propellerhealth.com/how-it-works/
[5]https://www.businesswire.com/news/home/20190117005164/en/Proteus-Digital-Health%C2%AE-Launches-Digital-Oncology-Medicines
[6]https://www.marketresearchfuture.com/reports/industrial-internet-of-things-market-2135
[7]https://new.abb.com/products/robotics/industrial-robots/irb-14000-yumi
[9]https://internetofbusiness.com/airbus-engineering-intelligent-factories/
[10] https://www.parking-mobility.org/2018/09/25/smart-parking-transforming-the-experience-of-parking/
[11]https://igniteoutsourcing.com/automotive/connected-car-transforms-industries/
[12]https://medium.com/iotforall/7-connected-car-trends-fueling-the-future-946b05325531
[13]https://www.marketsandmarkets.com/Market-Reports/iot-construction-market-214544022.html
[14]https://microfinanceobserver.com/iot-construction-market-2019-analysis-opportunities-forecast-2025
[15] https://constructionexec.com/article/wearables-for-construction
How can ByteSnap help you today?
From start-ups to blue chips, ByteSnap's embedded systems software developers are enabling companies to stay a step ahead by providing them with bespoke solutions. Maintain your competitive edge – contact us today and let your business be among them!